Contributing to a Better Future
At CKF, we are dedicated to doing our part in minimizing our impact on the planet. Through our water reclamation system, recycling of stone waste, and sustainable product lineup, we are making a change within our industry and are setting the standard for the Midwest.
In our fabrication facility, where water jets are used daily, we utilize a water reclamation system to minimize water usage.
The reclamation system, which is pictured below, collects wastewater from the jets and recycles 100% of it, ensuring that the water we use for fabrication goes a long way.
Since installing this new system, it has reduced our water consumption and saved an estimated 2.6 million gallons per month.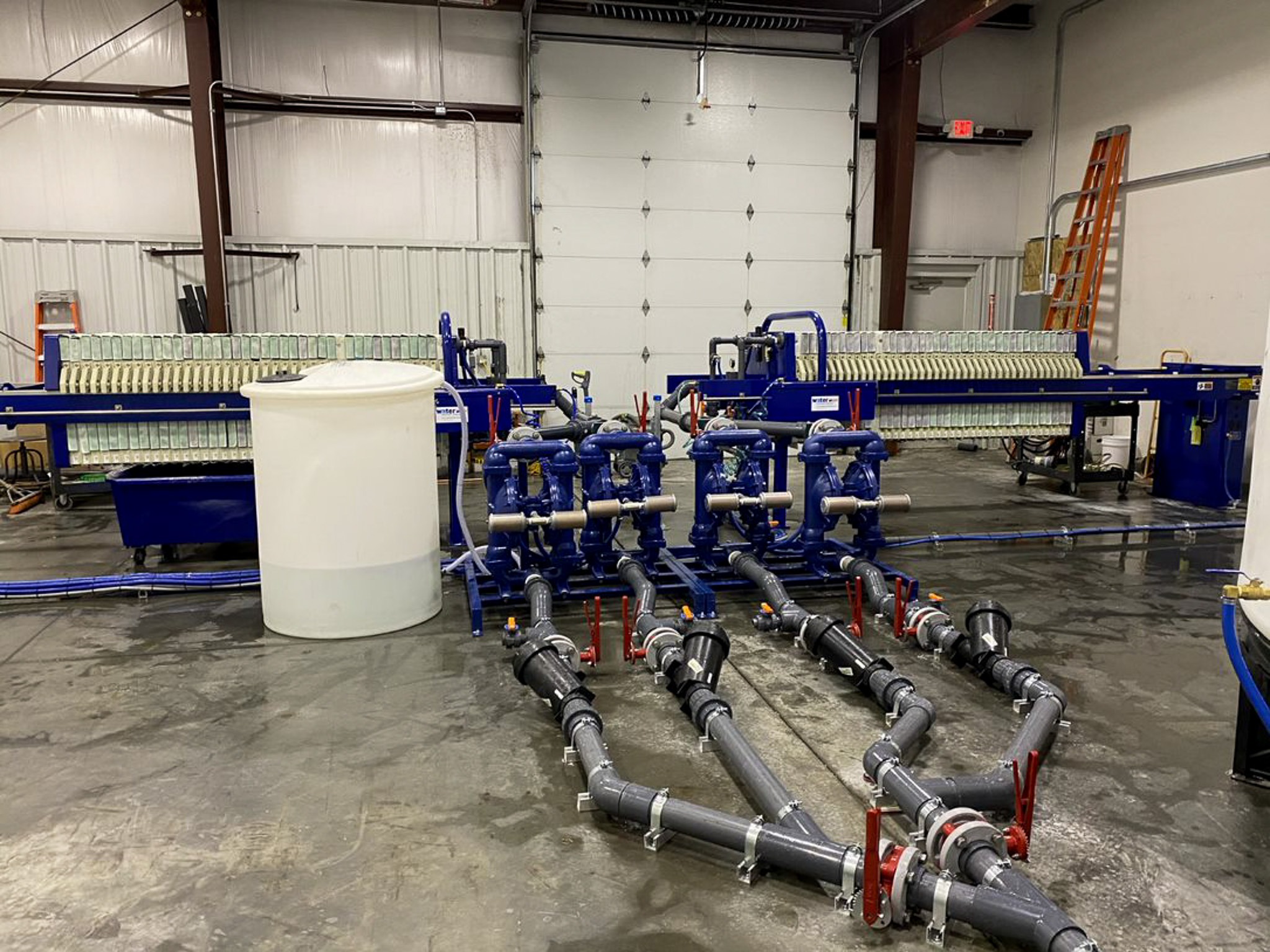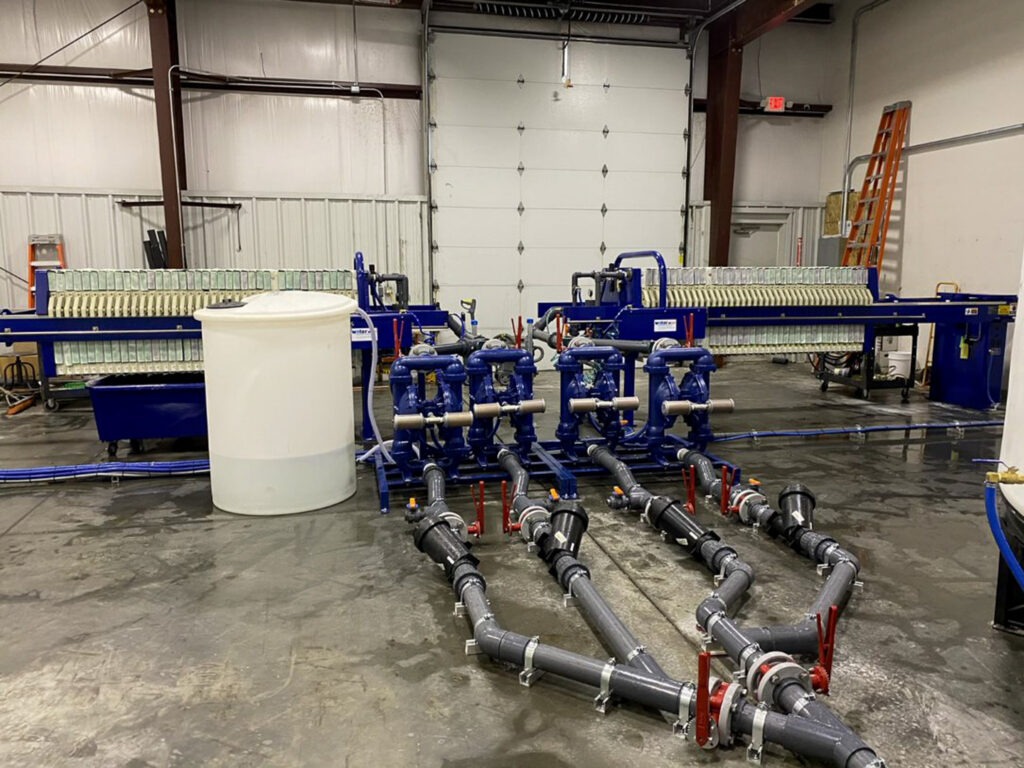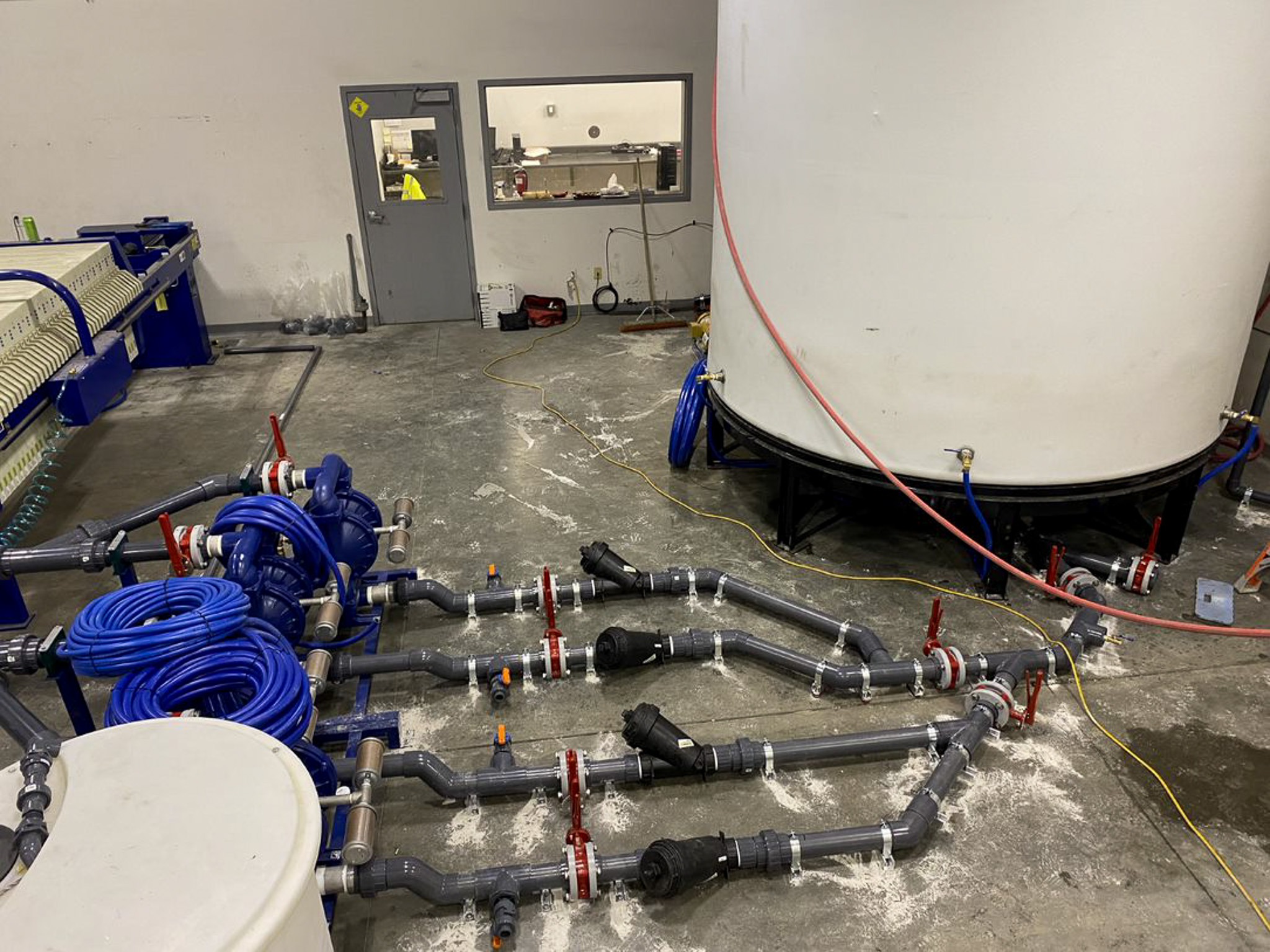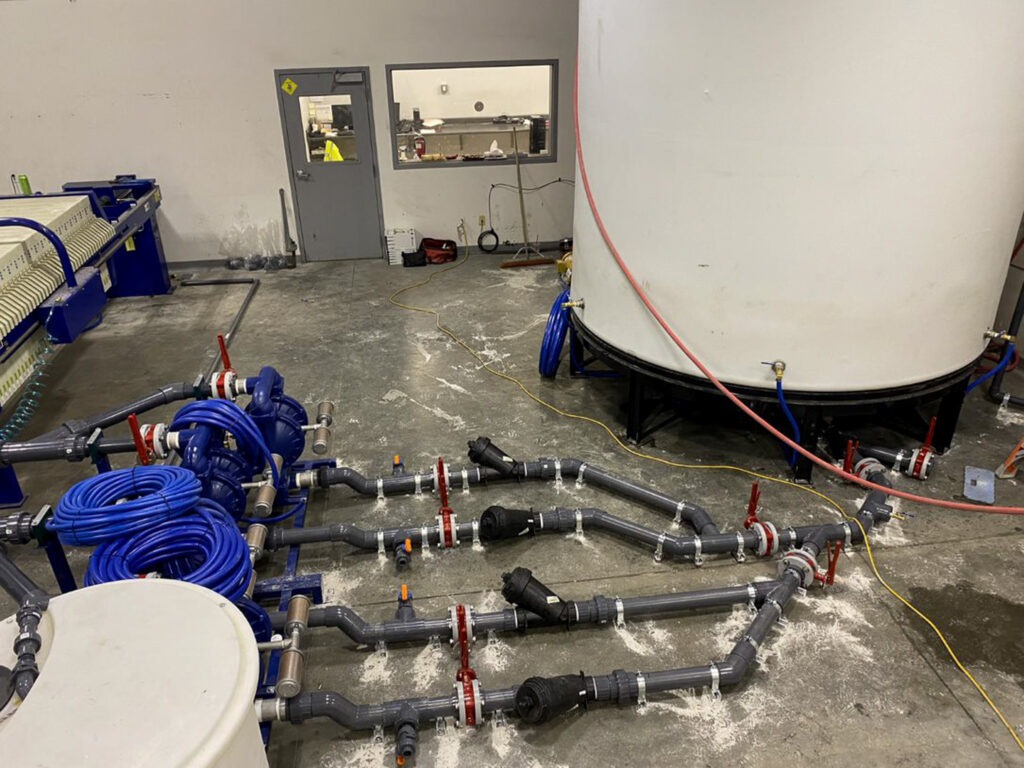 Recycling
Alongside recycling paper in the offices, we also recycle the leftover stone waste from the fabrication process and cardboard from cabinet transportation.
Stone Waste
We recycle all of the small and unusable pieces of stone left over from the fabrication process. The leftover stone is collected and transported to be crushed and processed into fine gravel, which is used for road construction and other projects. Recycling our stone is a great way to eliminate waste and alleviate the use of new materials in road and other construction projects.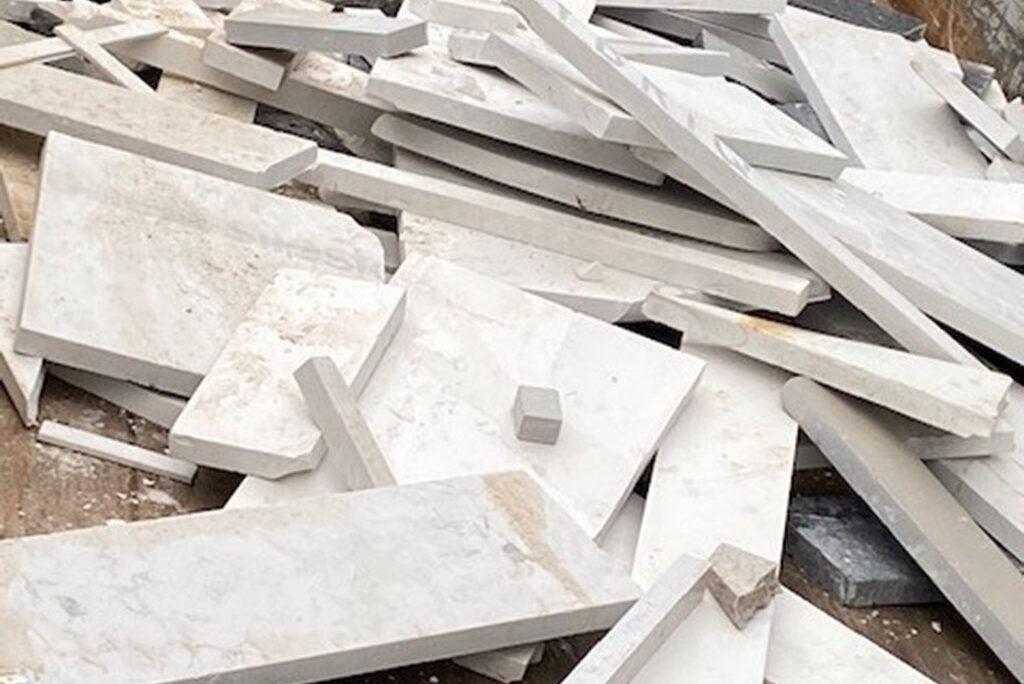 Cardboard
Cabinets are shipped and transported to installs in cardboard boxes to protect them from any scratches or other damages. To make use of this cardboard and cut down on our consumption, we recycle all cardboard boxes used for cabinet transportation. This way, we can prolong the life of cardboard and reduce the waste that goes to landfills.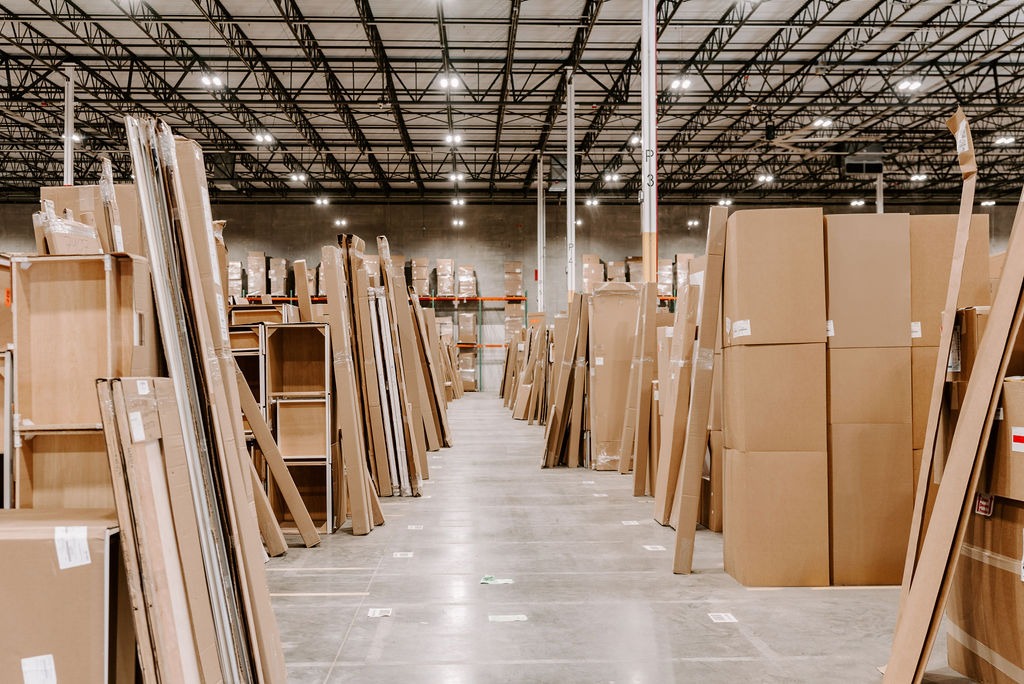 Sustainable Products
We are proud to offer Private Studio Collection countertops, which reflect our commitment to sustainability through their eco-conscious production standards.
Quartz
Our Private Studio Collection quartz countertops are produced using HybriQ+ Technology, which creates a surface that contains at least 20% recycled materials. The production process of the Private Studio Collection quartz uses 99% recycled water and 100% renewable energy, transforming the way that countertops are produced and setting the new standard for production everywhere. You can learn more about HybriQ+ Technology here.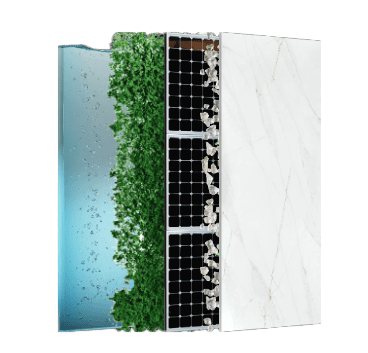 Dekton
Dekton, an ultra-compact material, is the first and only material of its kind to be carbon neutral in all stages of its life cycle, from cradle to grave. Carbon neutrality is achieved through carbon offsets and investments in socio-environmental projects, which aim to improve the overall well-being of the planet and all species on it. Dekton also includes recycled and recovered materials within its composition. You can learn more about Dekton's sustainable manufacturing here.