A New Countertop Finish is Here
There's a new trend in the countertop industry that can transform your space and add subtle texture: a suede finish! Suede is an innovative new countertop finish created exclusively by Silestone and we are ecstatic to be able to offer it to our customers within our Private Studio Collection! Have questions about the suede finish or want to learn more? Don't worry, we will be covering all of your questions below!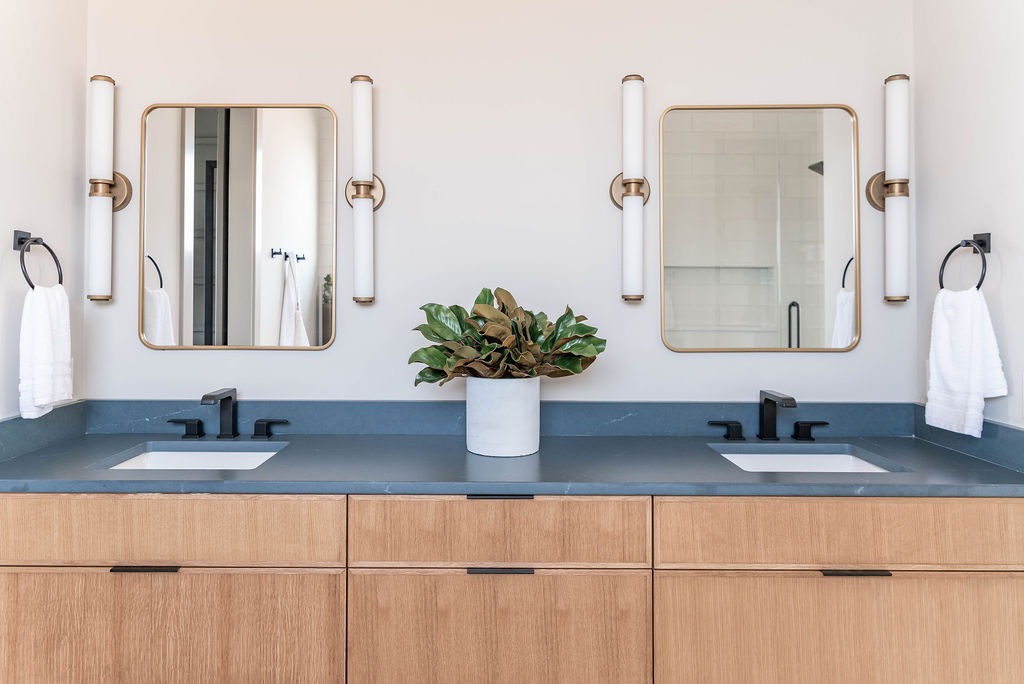 The Feel
Your first question may be, "What does it feel like?" Although the feel of a suede-finished piece can be hard to explain without physically touching it, we want to put the feeling of suede at your fingertips, even if you're reading miles away from our showrooms! A suede finish has the same soft, velvety texture as a suede cloth piece and is irresistible to the touch. As you run your hands over the suede countertop, your fingers are met with a textured, grain-like feeling that's both soft and strong, a contradicting yet perfect combination. Are you imagining it yet? If you need a visual representation, we think the Poble Nou countertop in suede, pictured below, is a great example: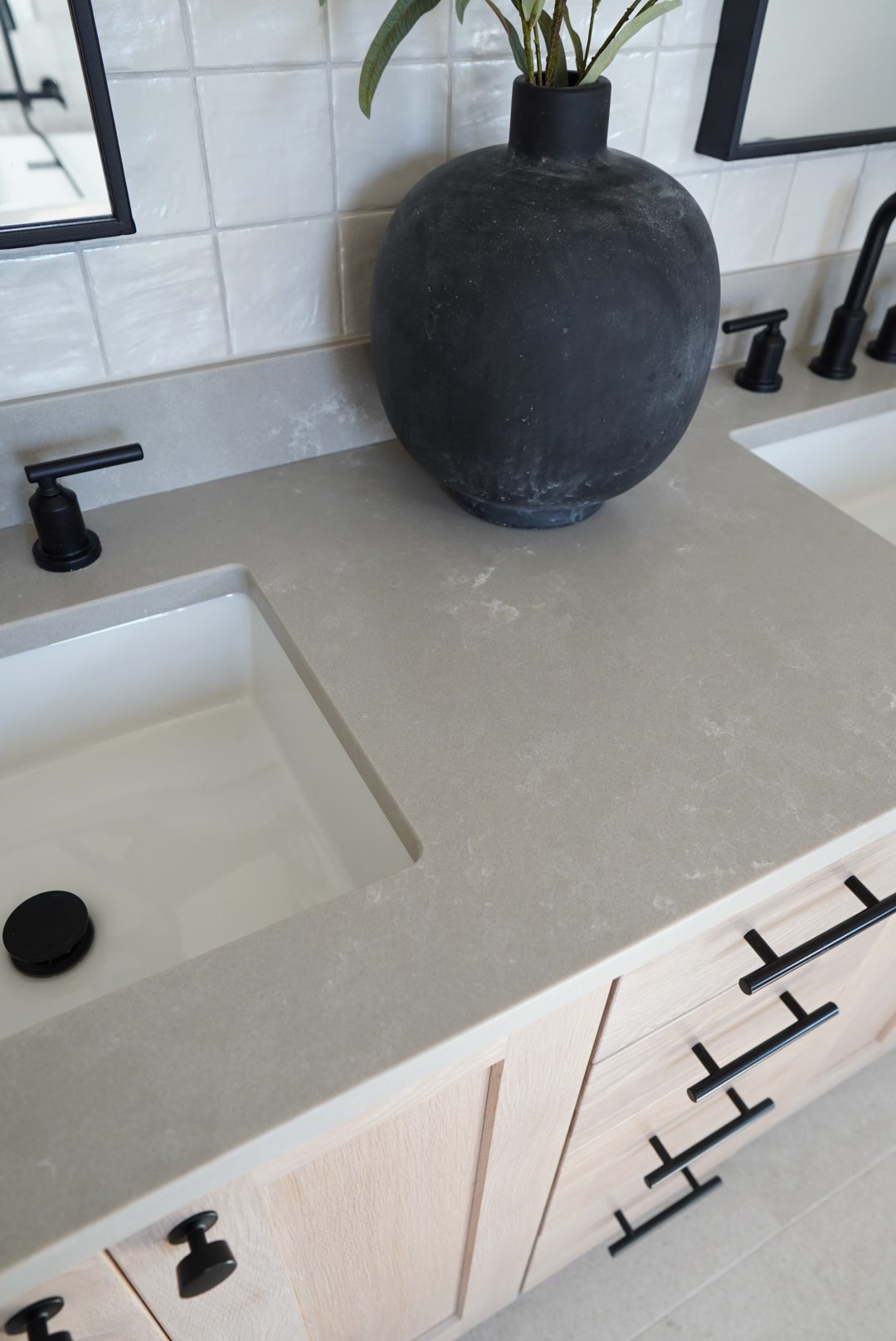 The Look
Each countertop with a suede finish has a smooth, matte look, providing a unique design to each space it is featured in. One of our Senior Designers, Courtney, says her favorite element of the suede finish is the matte look because it creates a warm feeling. Since the light is not reflected off the countertop like with a polished finish, the suede finish allows the countertop to absorb the light, taking any speckles or veining on the stone to the next level. Another one of our Senior Designers, Amber, says her favorite Private Studio Collection design is Desert Silver, which "seems brighter in the suede finish and I just love it!" The suede finish creates a textural, bold point of interest within any room and our designers are obsessed with it!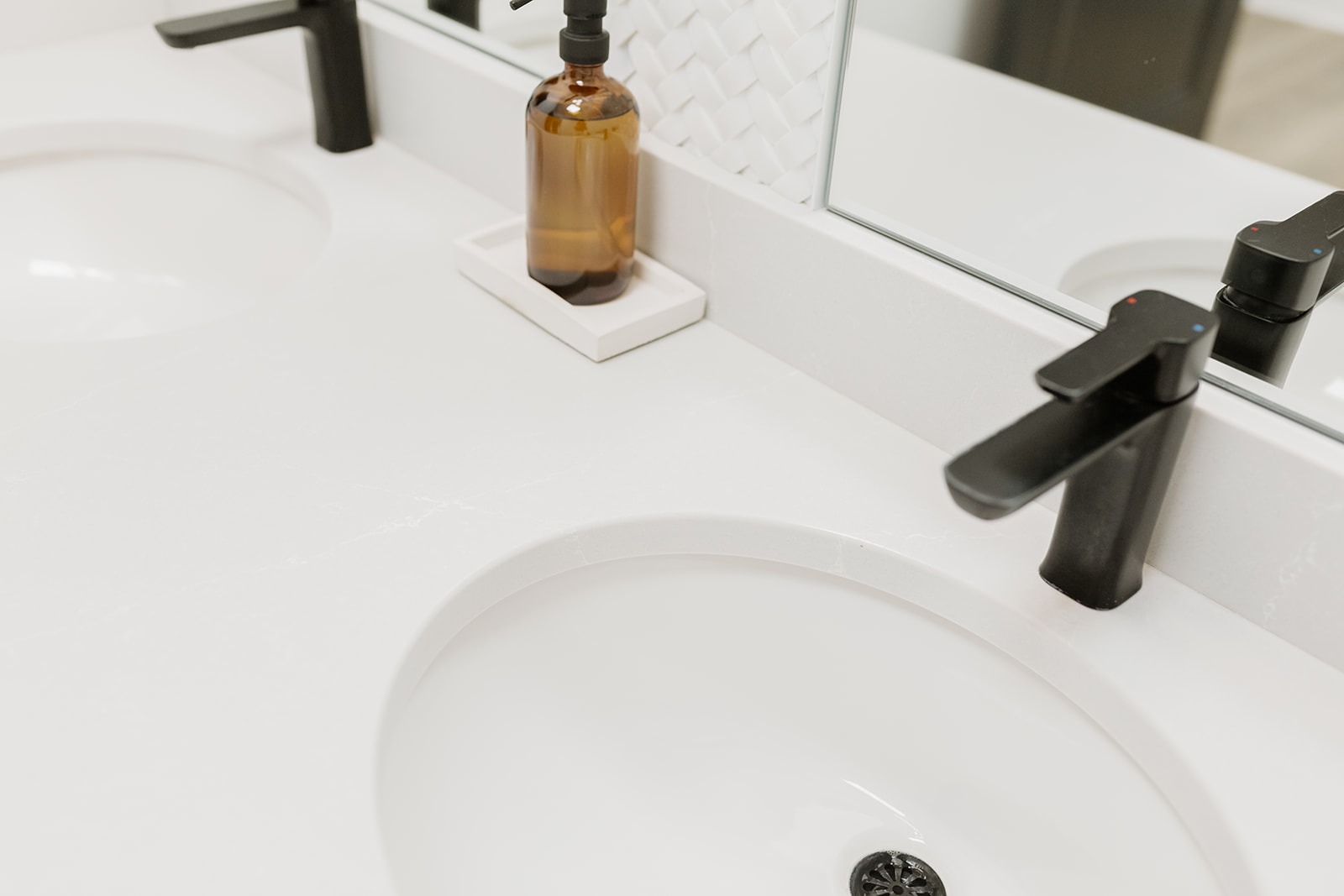 The Properties
The amazing thing about the suede finish is that it retains the same properties as a polished Silestone quartz slab, so customers do not have to choose between style and durability. All of our Private Studio Collection quartz countertops are extremely durable, offering a stain-resistant, non-porous, and scratch-resistant surface for everyday life. Maintaining a suede countertop is also the same as a polished one, so no special cleaners or expensive cloths are needed to keep your countertops looking beautiful!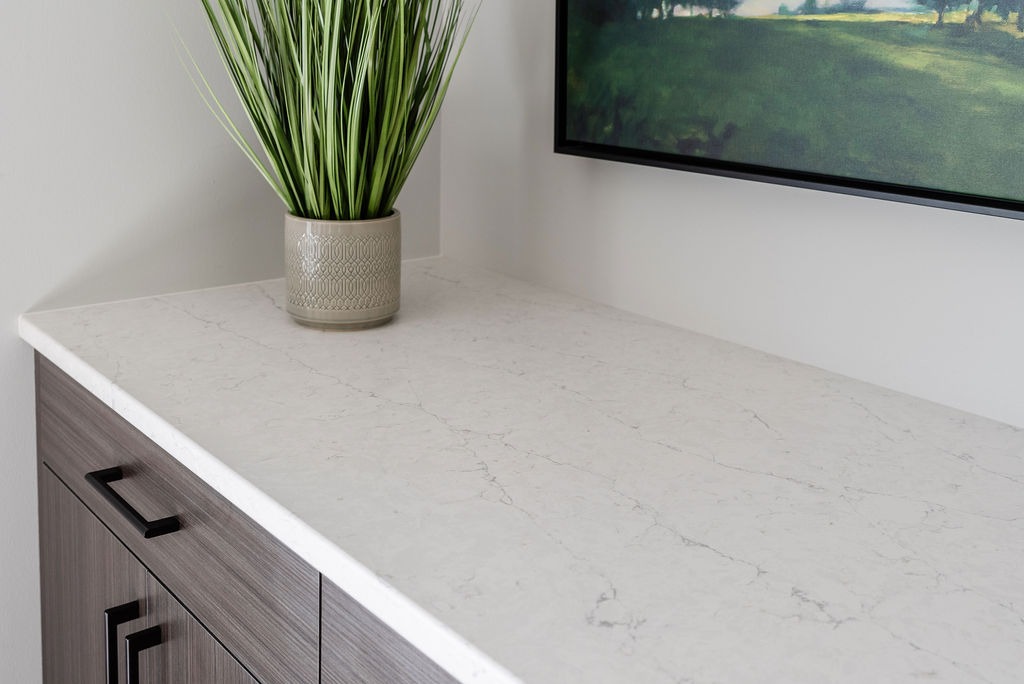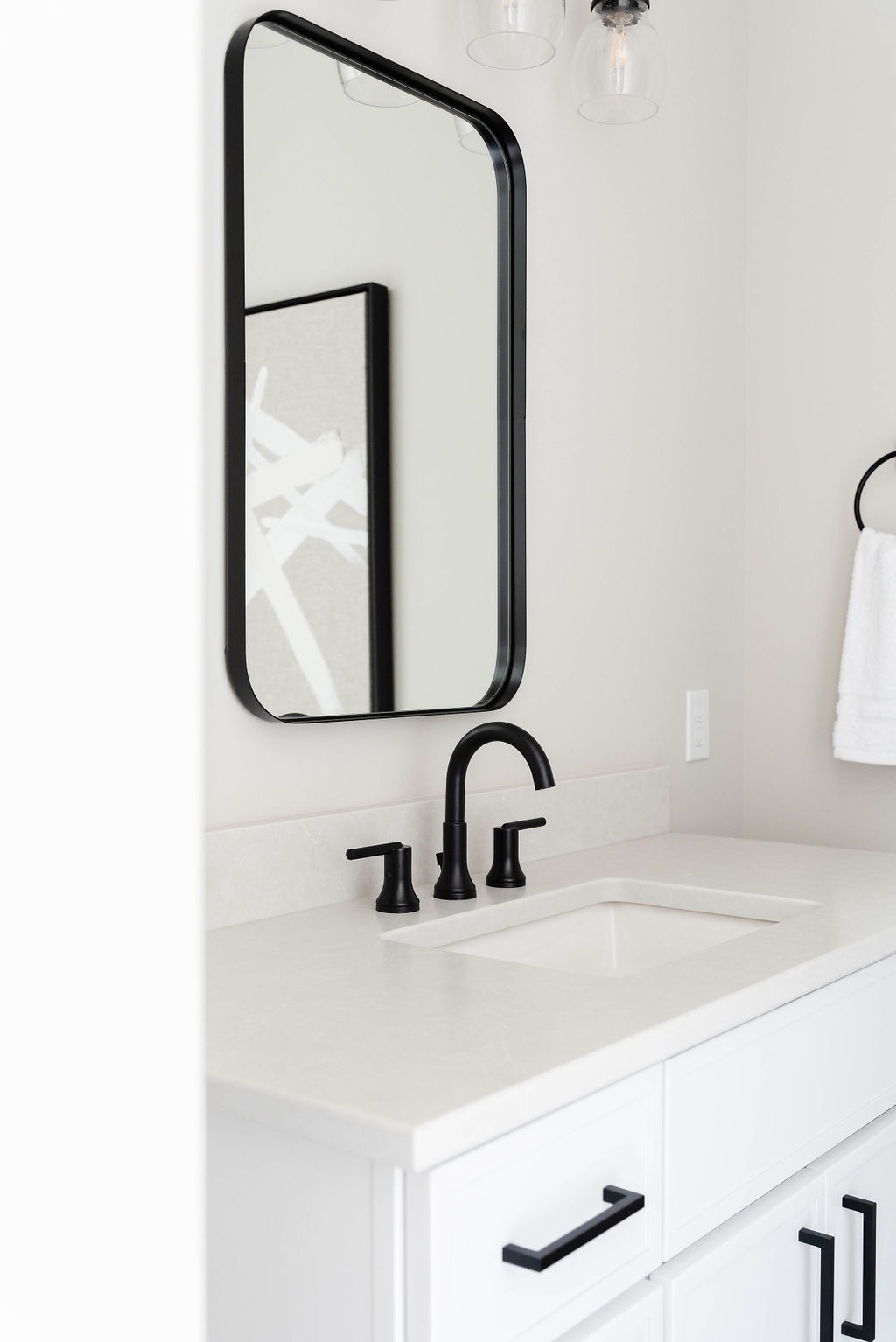 Designer Tips
Our designers are countertop experts, so we asked them what their favorite uses are for a suede-finished countertop. Courtney said, "It's great in all spaces, but I really like it for a kitchen island." Adding a suede-finished countertop to your kitchen island can build an interesting element within the design, creating contrast from the perimeter countertops to really make it pop! Amber mentioned that "most customers lately have been putting suede countertops in their bathrooms." A suede-topped vanity is something we surely can't get enough of. Plus, the matte look creates an inviting, calming feeling that's perfect for relaxing!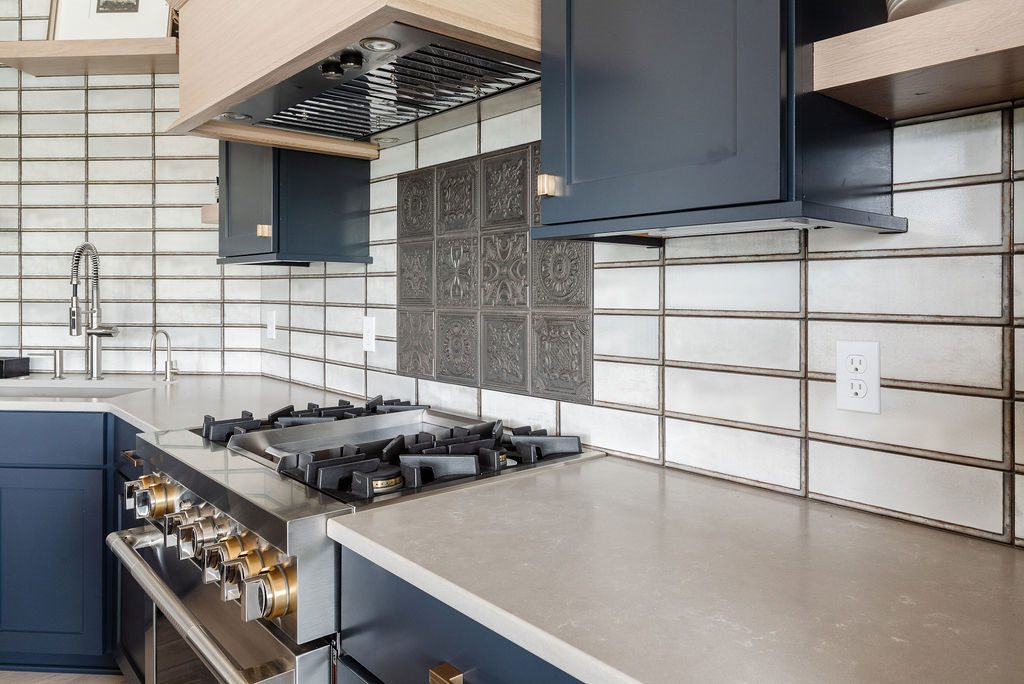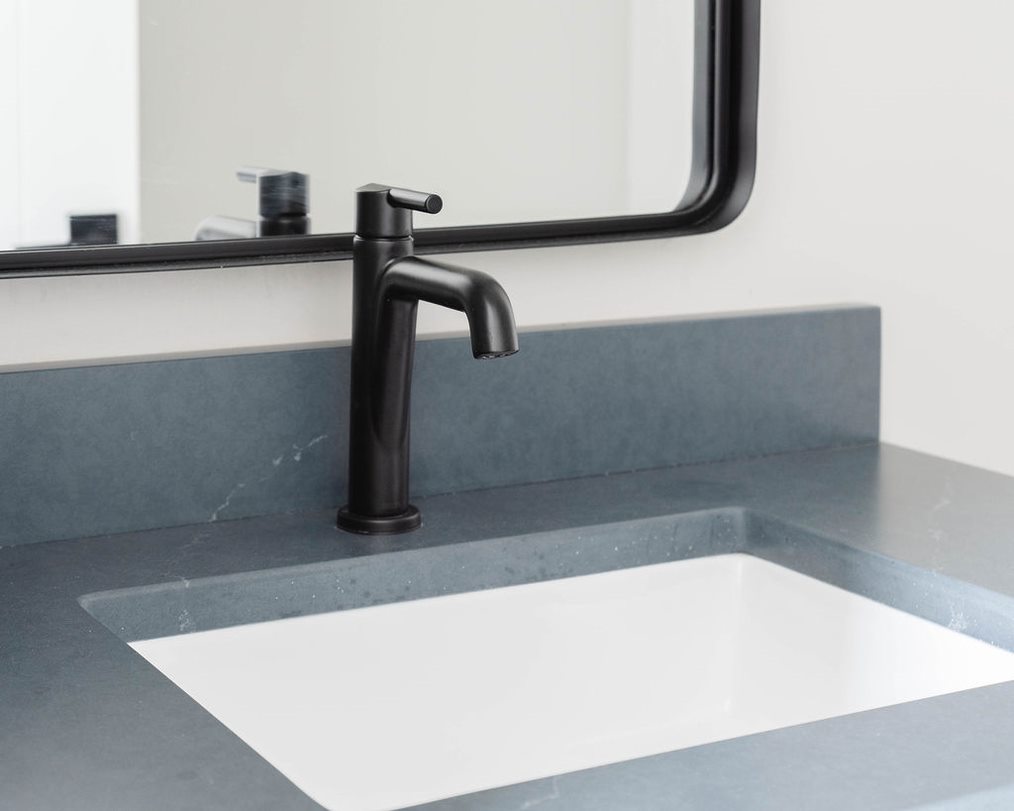 In all, suede is an innovative finish that can elevate your space and add a textural feel to your countertops. Whether used in a kitchen, bathroom, or commercial space, the soft, luxurious feeling of a suede-finished countertop is something that will add dimension and character. Thanks to our partnership with Silestone, we are able to offer this revolutionary finish to our customers through our Private Studio Collection.
Ready to feel the difference? Visit us at any of our showrooms to experience the suede finish for yourself!
You can learn more about Silestone and the new suede finish here.