New Dekton Designs are Here
The ultra-compact and insanely durable Dekton line, included in our Private Studio Collection, added more impressive colors to its lineup that are now available at CKF! The new collection features four colors, all with striking patterns of veining and hues. The new designs added to the collection are titled Awake, Lucid, Neural, and Trance and each one offers a different feeling and design element that can take a space to the next level.
Awake
Rust-orange streaks sprawl across the white and grey speckled background of Awake, making it one of the boldest colors within the collection. Hints of dark brown appear between the wide veins of rust-orange, creating a feeling of depth and forming abstract shapes within the pattern. The impressive color comes with a polished finish for a smooth, yet durable, surface that can take on just about anything. Awake lives up to its name and provides a refreshing, energizing feeling well-suited for a coffee bar or statement kitchen island.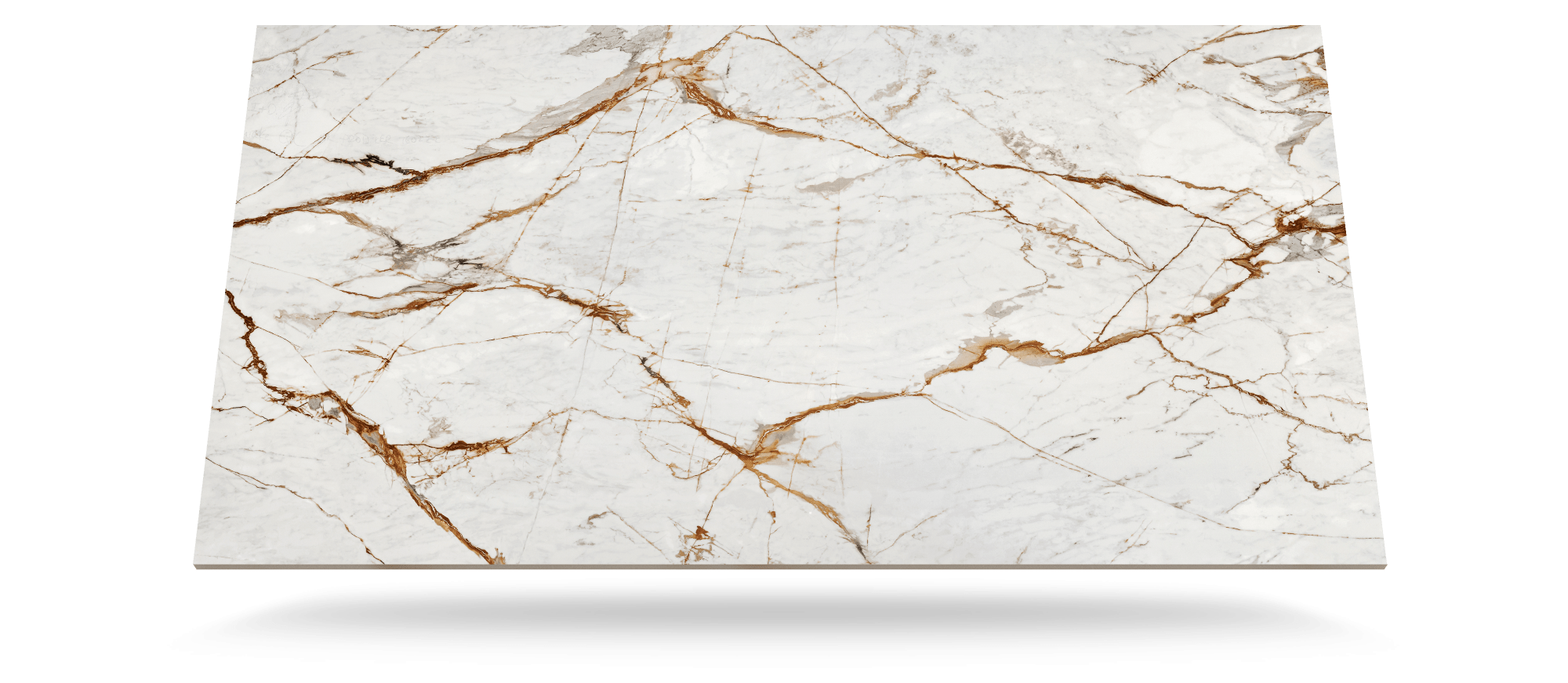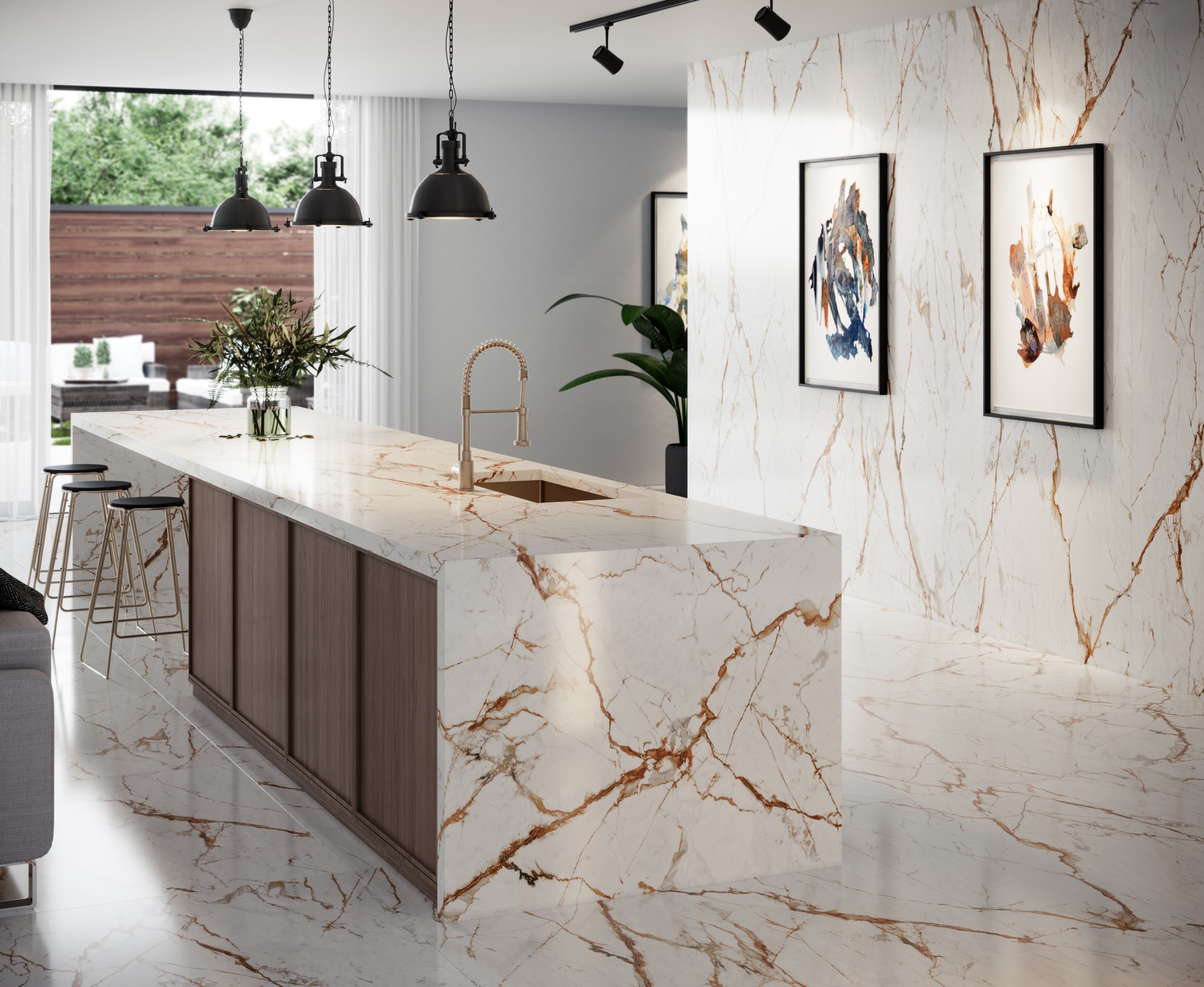 Lucid
Representing a dream-like sensation, Lucid is a tranquil color fixed on a white background with large grey veins that sweep across the slab. The grey veining paired with glints of brown adds a sense of movement, which flows in various directions to create unique shapes and patterns. A polished finish tops off the design of this ultra-compact material to make it glossy and smooth. Lucid is an alluring design that is extremely versatile and creates the perfect look anywhere, whether in a kitchen, bathroom, or home bar!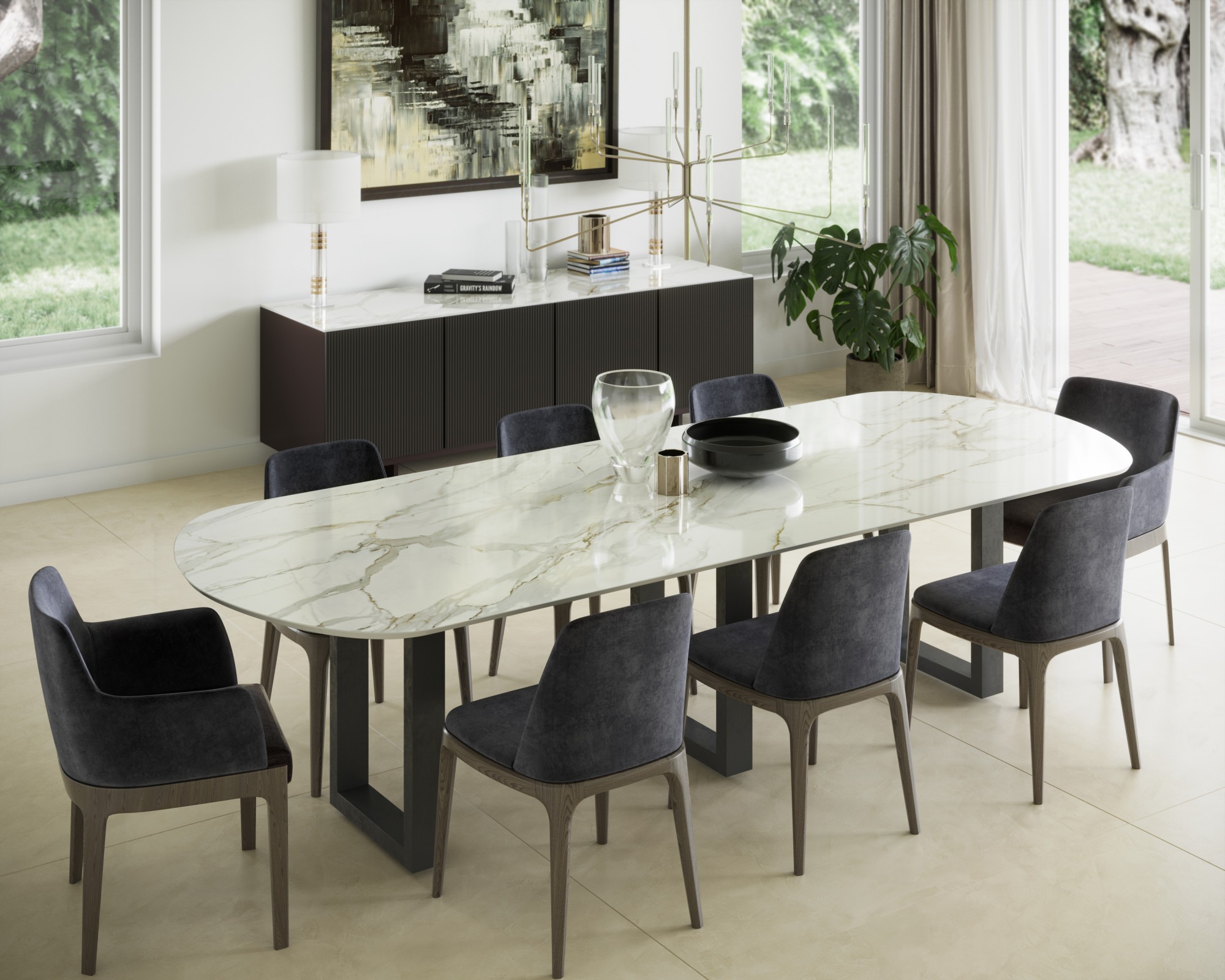 Neural
Neural is a calming design featuring multiple colors of small veins, which mostly run horizontally from one edge of the slab to the other. The grey, brown, and blue tinted streams create small ridges within the matte, velvety surface which can be traced with one's fingertips. The texture detail of Neural is an added bonus to the gorgeous color, making Neural the best choice when searching for a textural element to boost a kitchen or bathroom design.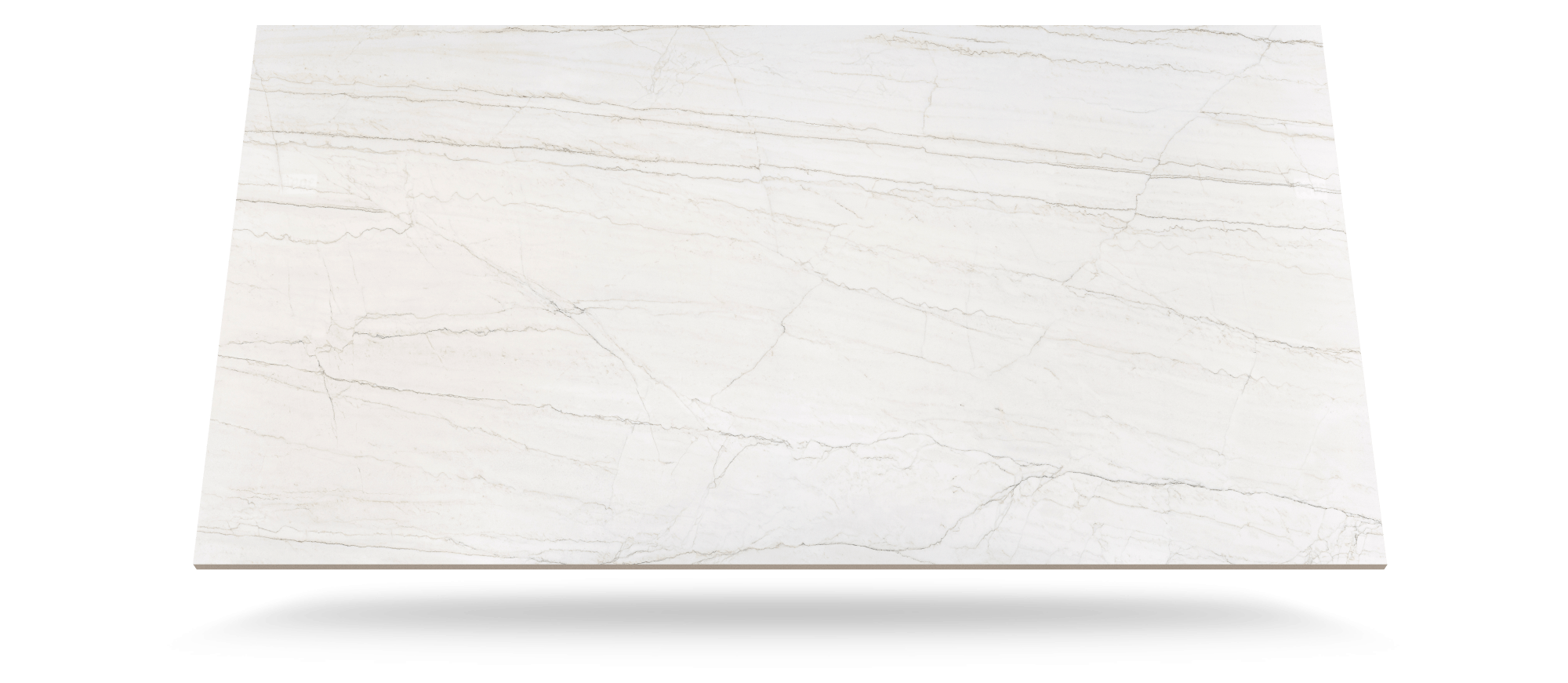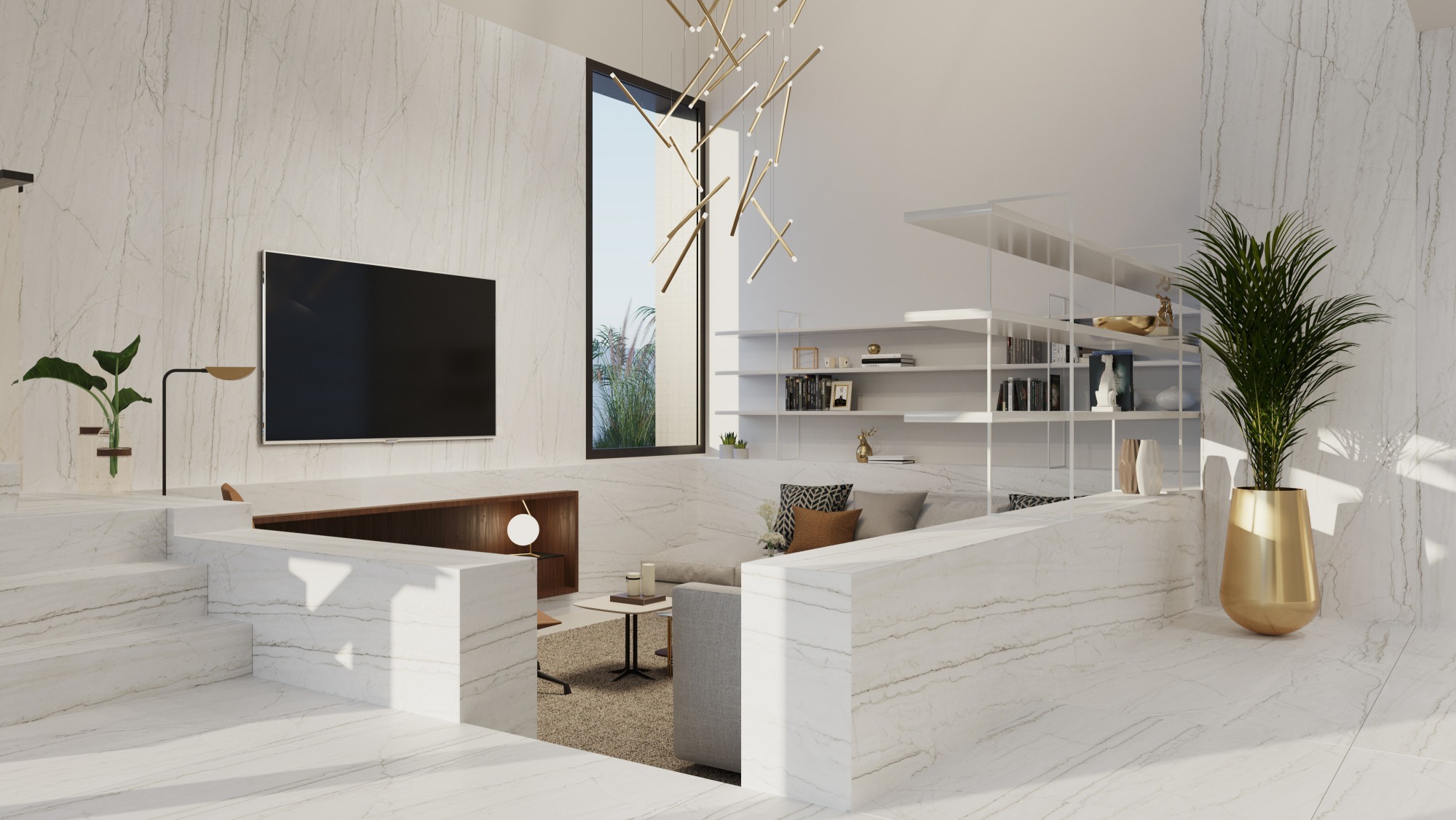 Trance
Trance, with its strong blue stripes intertwined with brown accents, is a design made for the brilliantly bold. White and grey mixed in the background offer depth and support the distinct striping, allowing the entire design to shine. The blue veins closely depict streams or heavy falling rain, holding viewers in a "trance" of tranquility and peace of mind. Trance has a lustrous polished finish and is a great material for statement pieces such as fireplace surrounds, wall cladding, or commercial spaces.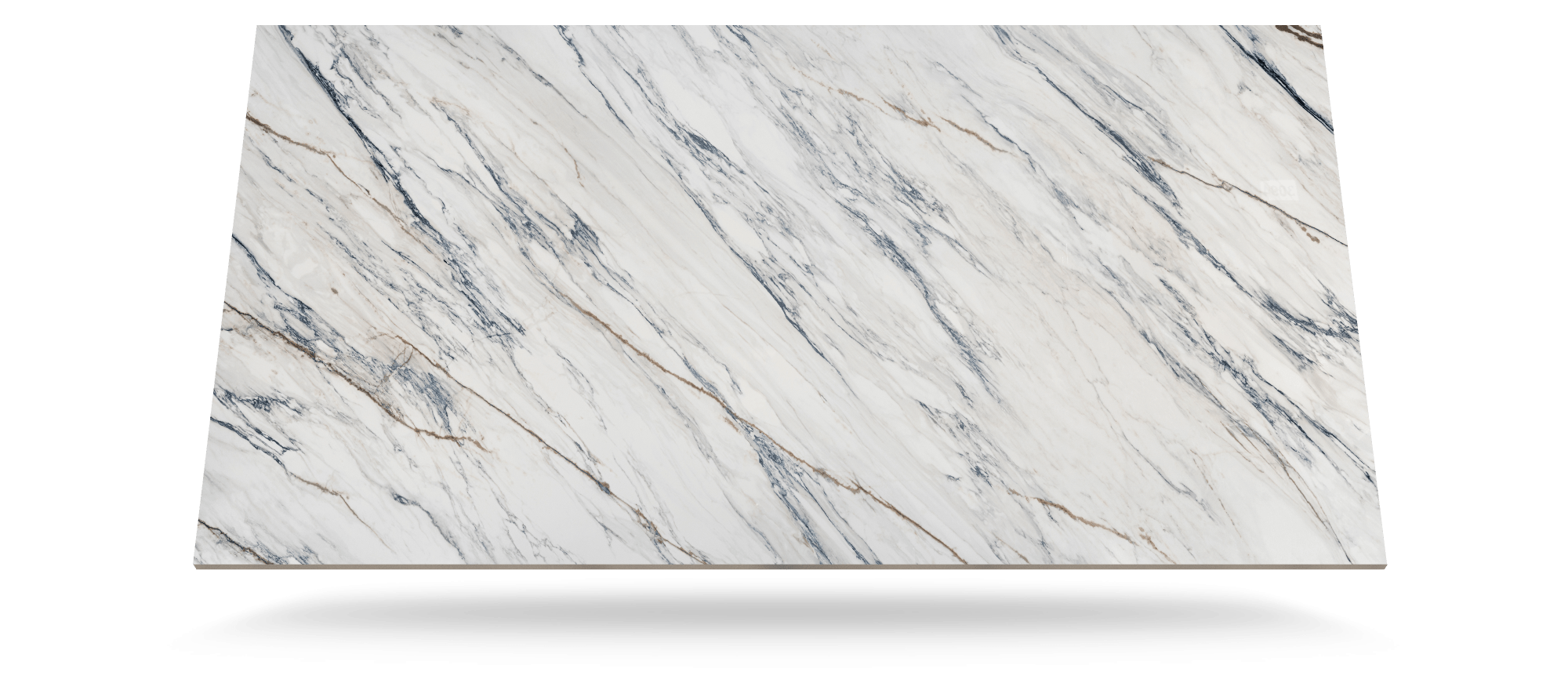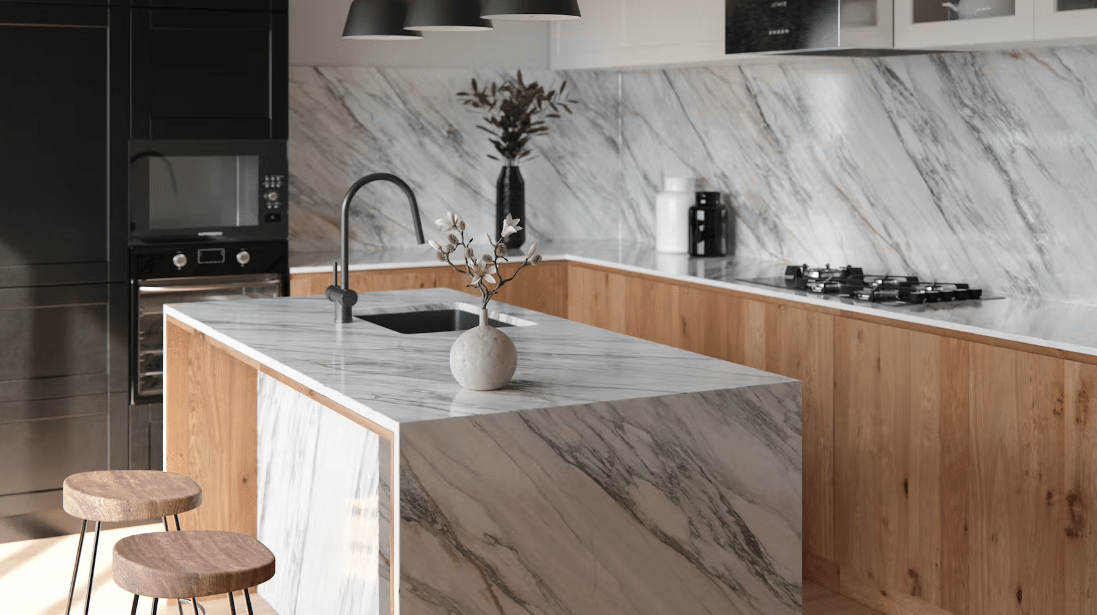 Awake, Lucid, Neural and Trance are now available at CKF within our Private Studio Collection and are ready to be a part of your design! Will you choose the energizing Awake or dramatic Trance? Or will you go for the textural Neural? How about the tranquil Lucid? Visit one of our showrooms today to view the colors in person and make your decision!
To learn more about Dekton, click here.
View all of our available Dekton colors here.