Inside the Site-1 Taproom
In a world far, far away… Just kidding, this space-themed bar is close to home in Elkhorn, Nebraska, but believe us, it is still out of this world! Site-1 Brewing, a new and hip spot in downtown Omaha, recently opened a second location in Elkhorn that boasts an outer space theme. Scott Eby and Kristen Zimmerman collaborated with the owners of Site-1 to create a stunning bar countertop that fits the intergalactic theme. Keep reading to check out the new place to be for good food and brews!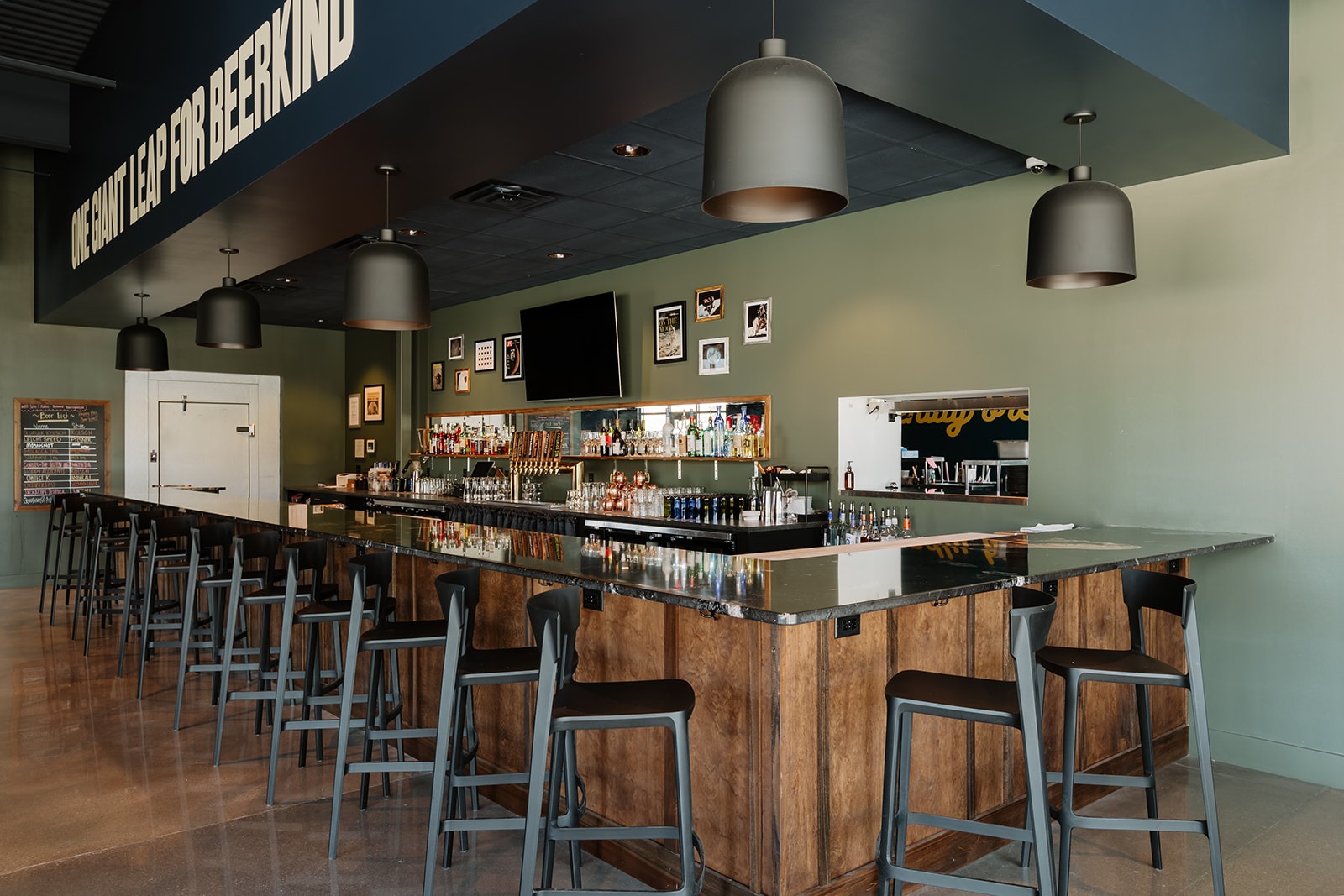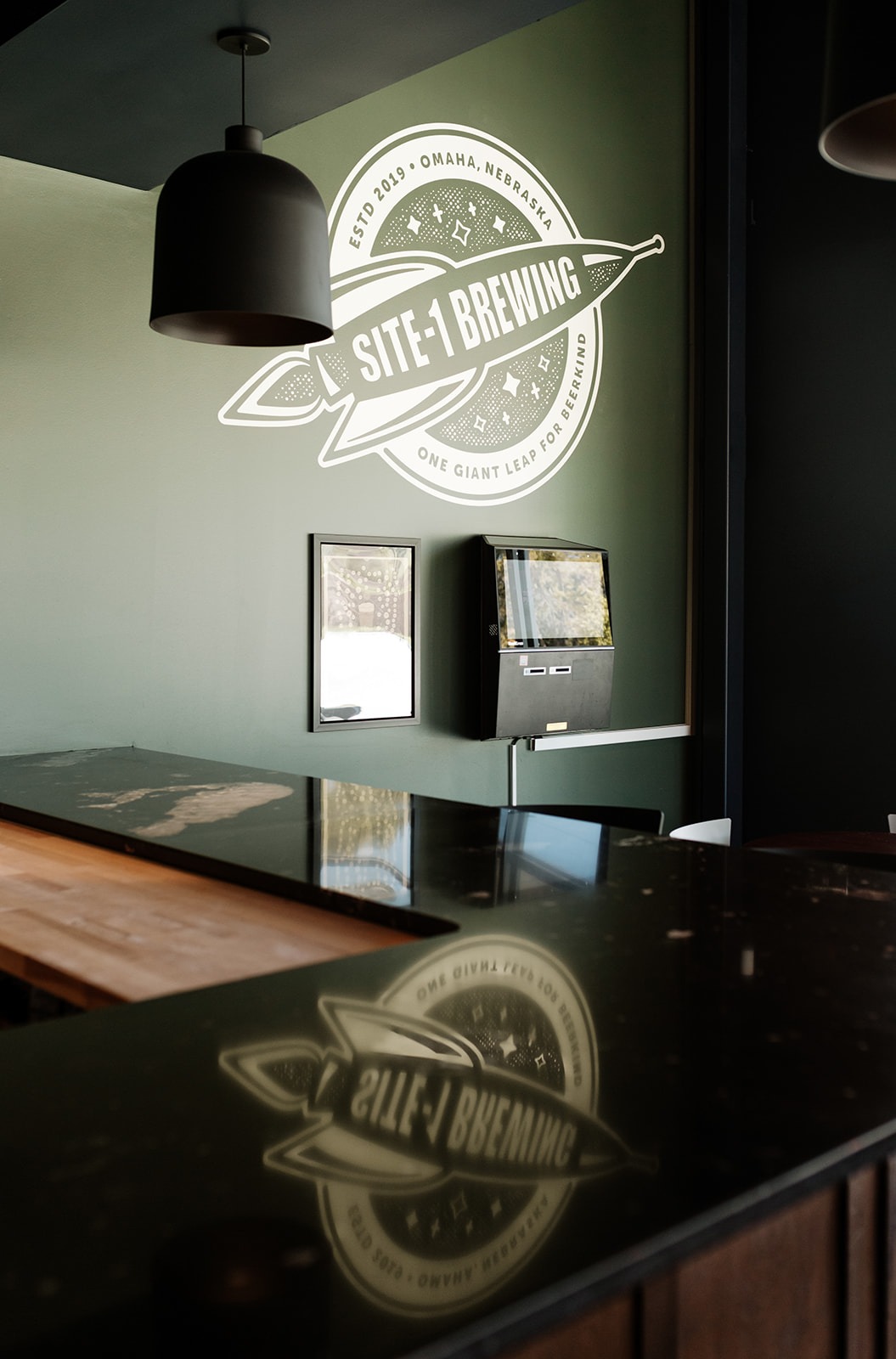 The lengthy bar is topped with an Asteroid quartzite countertop and offers an abundance of seating and beauty. The polished quartzite contains multicolored speckles and streaks on a black background, bringing the look of outer space directly to the countertop. The unique design of this quartzite is a true eye-catcher and ties in with the surroundings seamlessly, not to mention the name, Asteroid, is a perfect fit!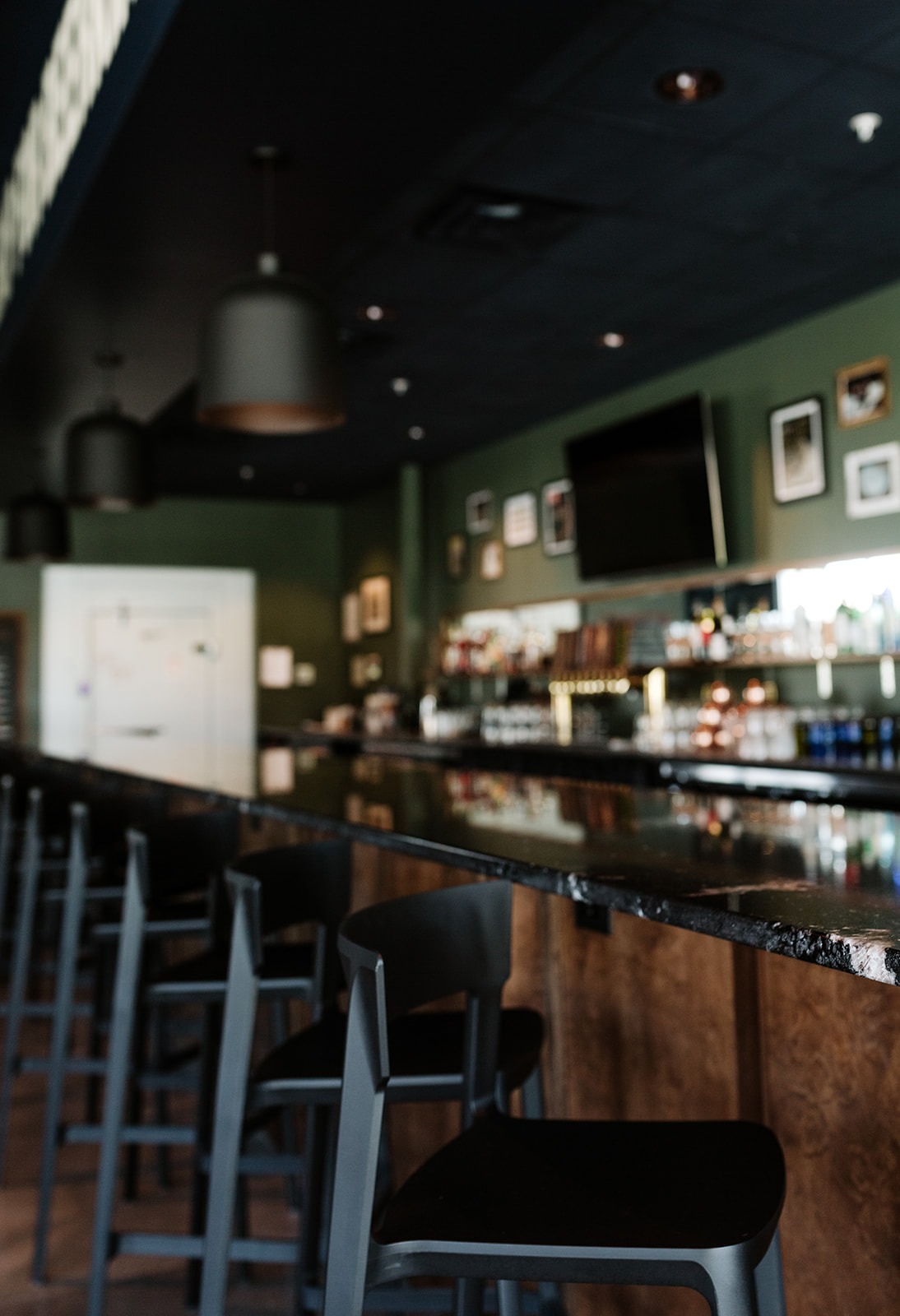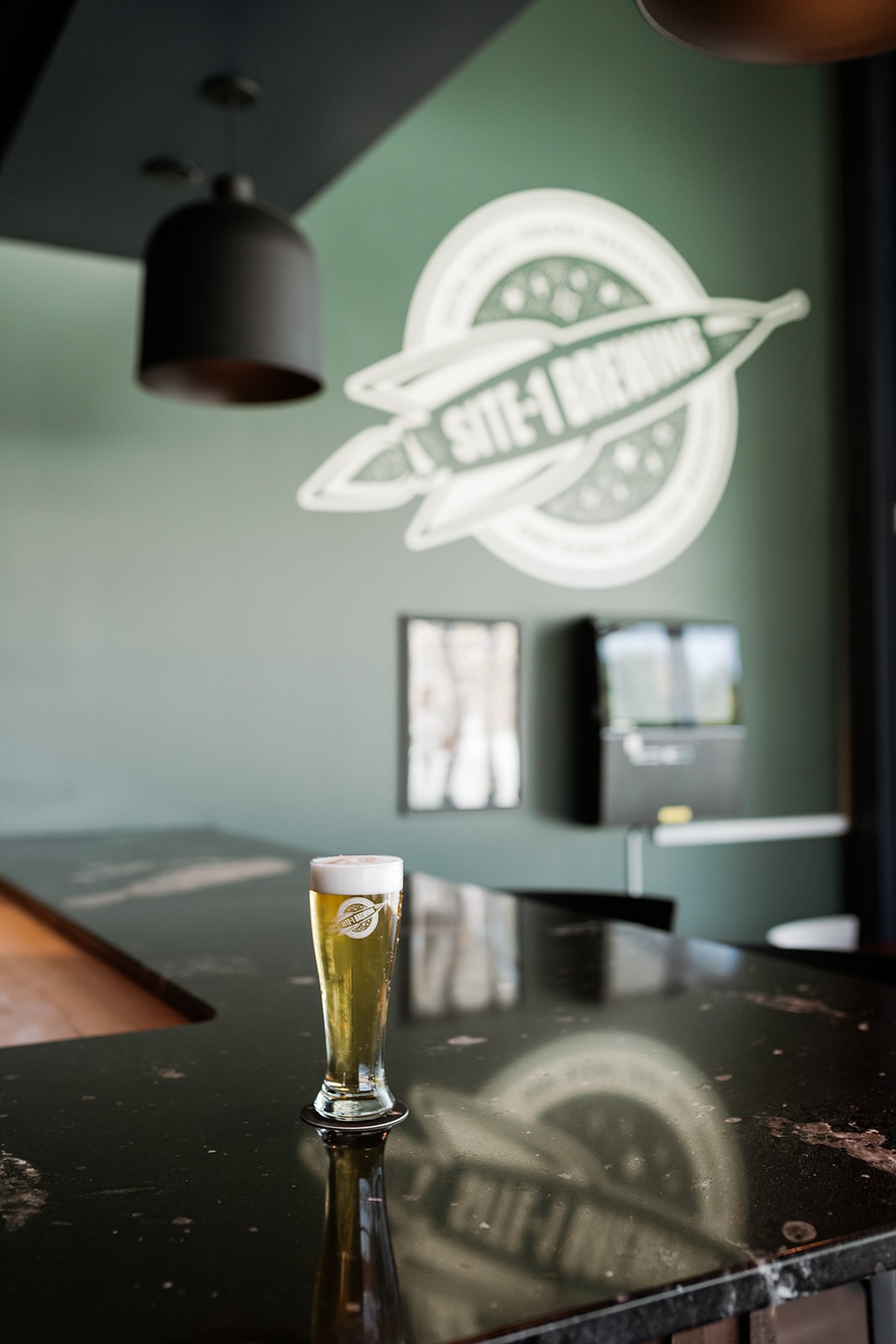 When thinking about the durability needed for a bar top, the potential hazards are endless, from glass scratches to spills and various impacts. Thankfully, quartzite is a great choice for restaurant and bar use because of its durable properties, which include being scratch, etch, and water-resistant. Because of its long-lasting qualities, quartzite is excellent for high-traffic areas where almost anything could happen.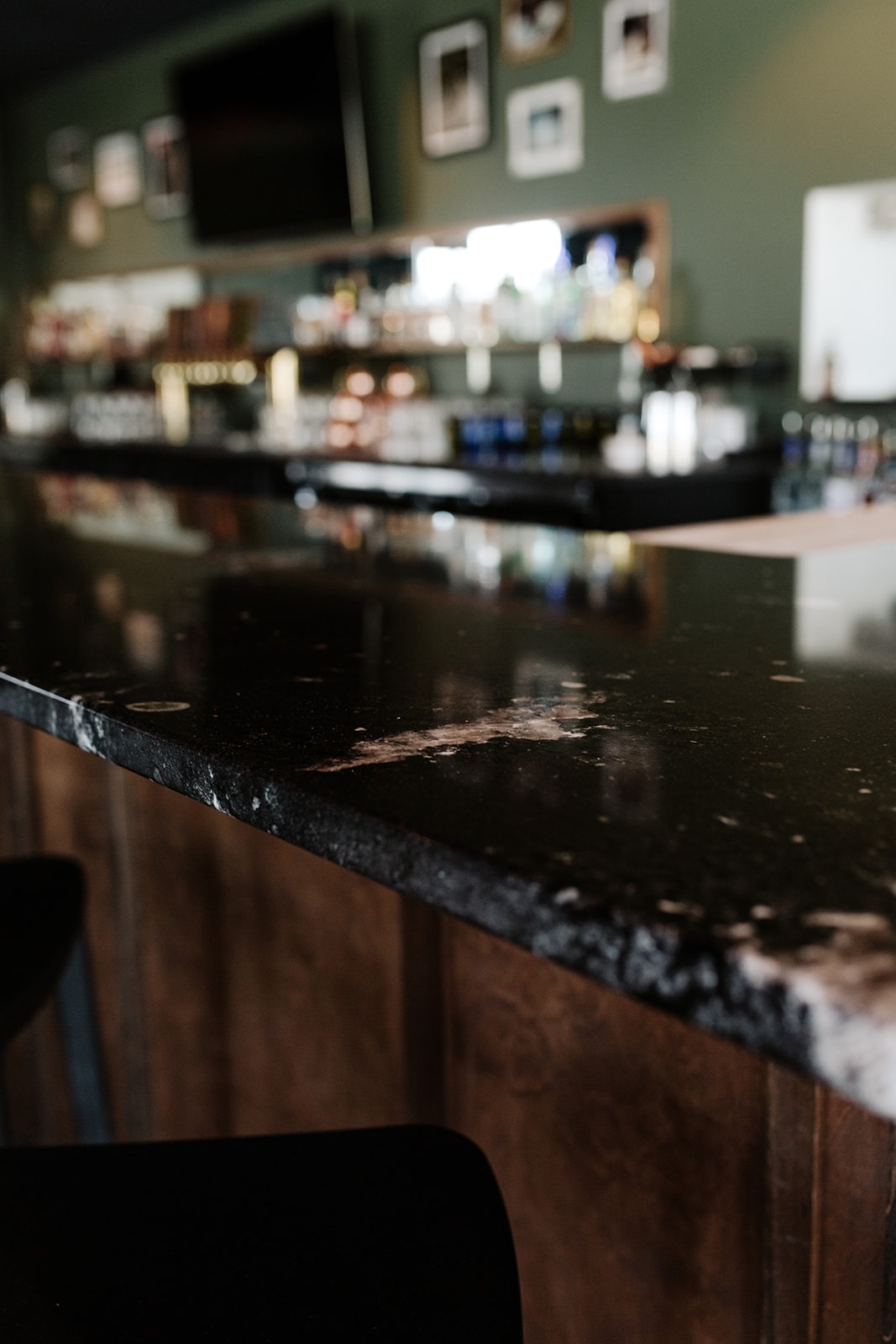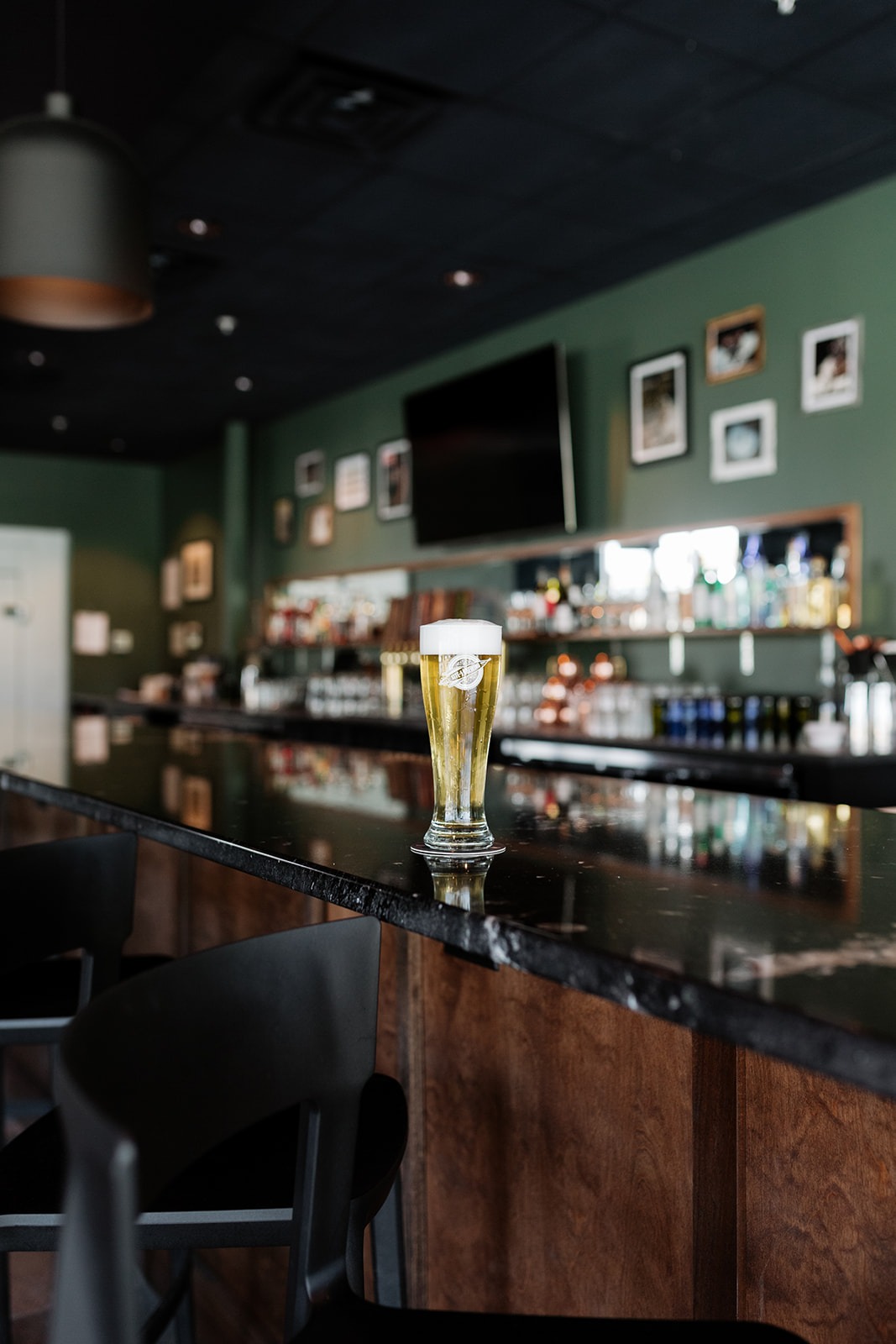 The newest Site-1 Taproom showcases a fun outer space theme with a quartzite countertop to match. We'd say this bar reaches to infinity and beyond with its polished countertop, ample seating, and incredible durability. We are happy we could play a part in the design of this awesome space and love how it turned out!
You can visit the new Site-1 Taproom at 2611 N 204th St. in Elkhorn, NE.
Countertop Summary:
Material: Quartzite
Color: Asteroid