Our Top 6 Design Trends from KBIS 2023
A few weeks ago, our team traveled to the fabulous Las Vegas for the 2023 Kitchen and Bath Industry Show (KBIS), hosted by the National Kitchen and Bath Association. With our eyes peeled for the next biggest trends, we strolled through the massive showcase, which housed a wide variety of displays. Countertops, sinks, appliances, bathtubs, and everything in between were shown through innovative and breathtaking displays, which helped us form our top list of trends for this year. And now, here are our top design trends from KBIS 2023:
1. Colors Galore
Replacing the neutral era is a bold new trend that's ready to take over! Bright, 70's inspired colors, such as orange, yellow, blue, green, red, and purple, are making their way into every crease of design. In the KBIS showroom, sinks in a rainbow of colors were displayed, with toilets following suit. Various appliances were also coated in the 70's hues, providing a nostalgic touch to the kitchens on display. Now tell us, which way would you incorporate color: with a sink, toilet, or appliance?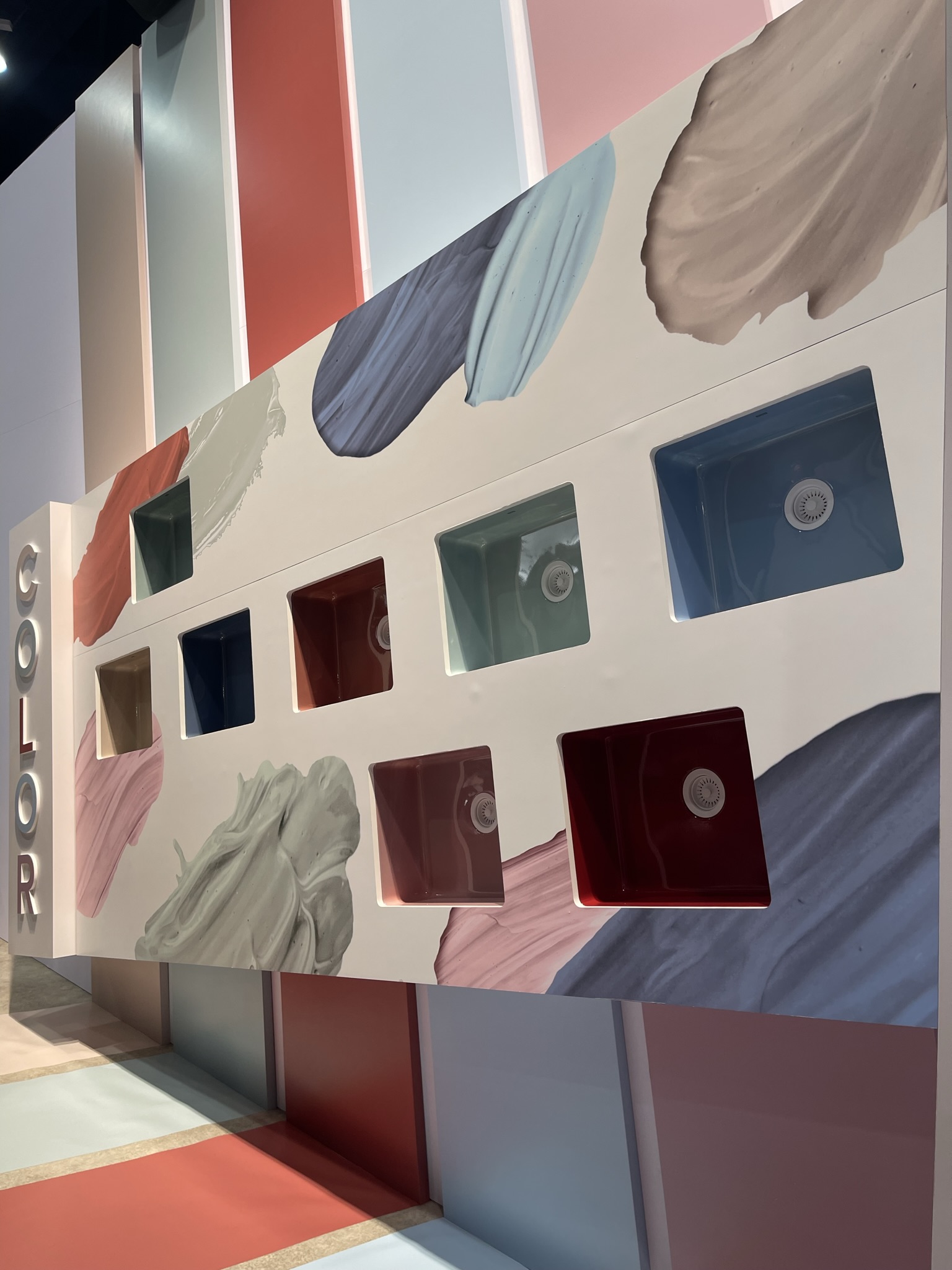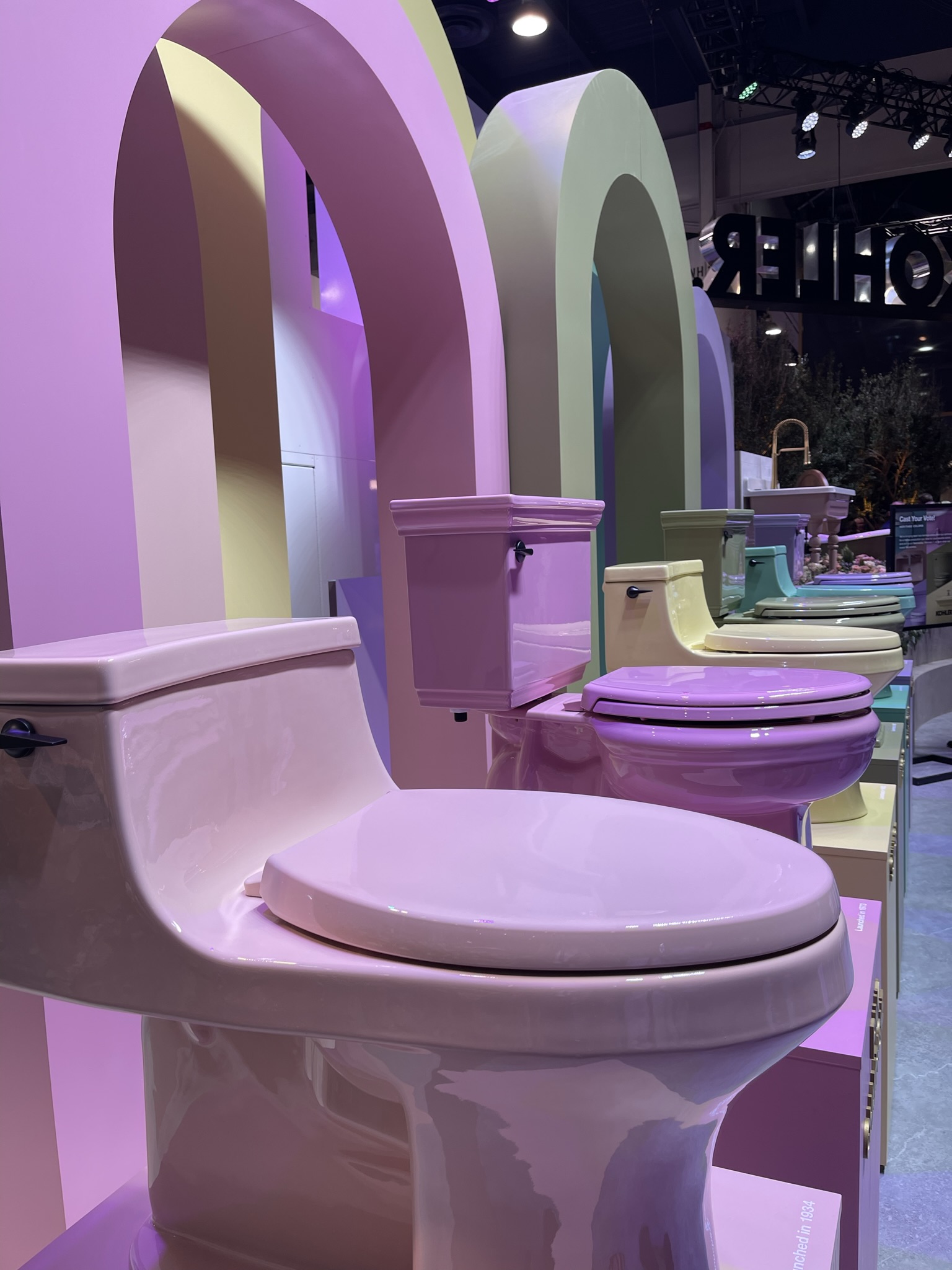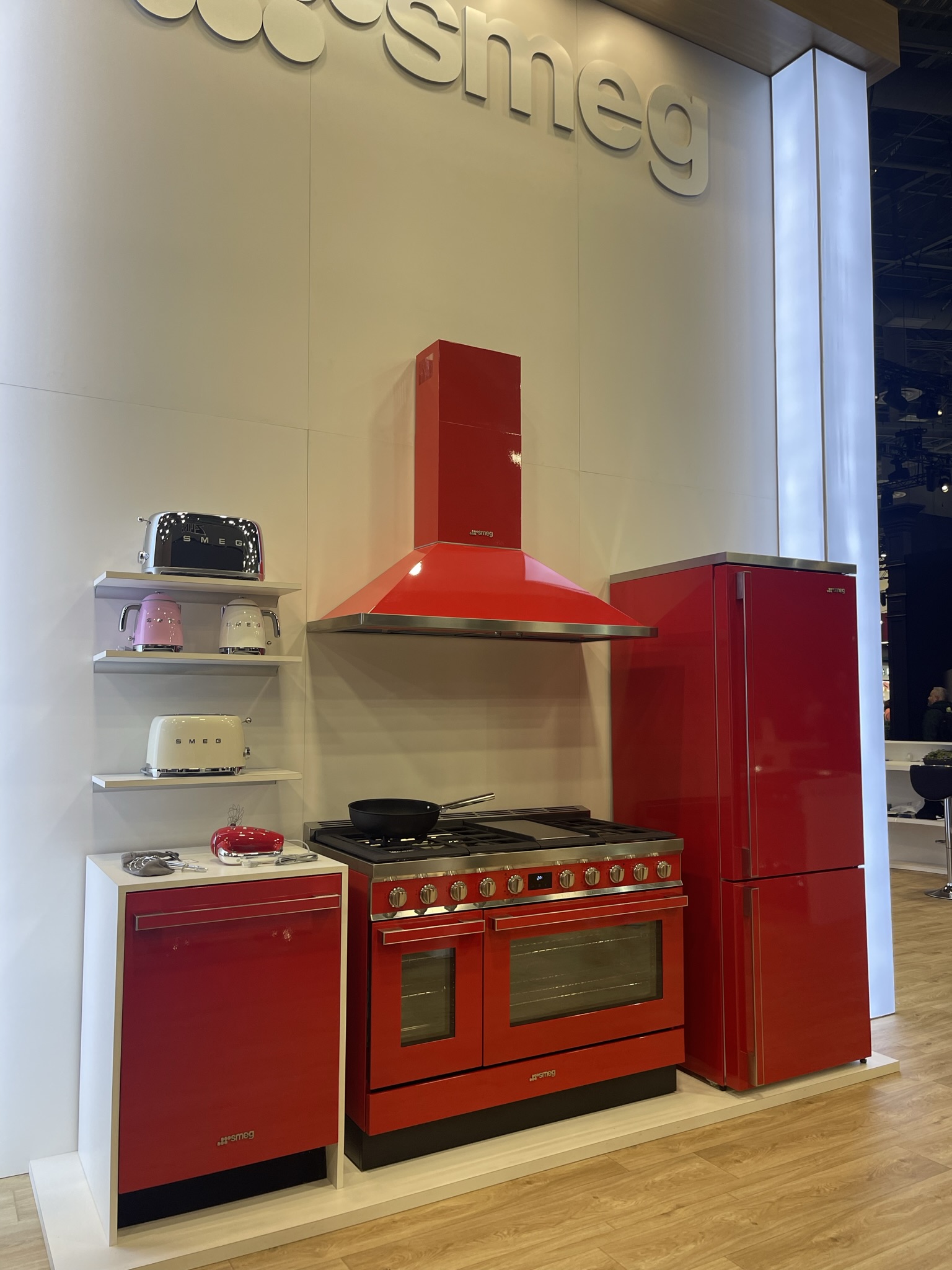 2. Copper
We also spotted copper being used just about everywhere. From ovens to faucets and decorative hardware, copper was a star of the show and embellished a plethora of displays. Hammered copper was also used for beautiful sinks, like the ones pictured below! For your next project, consider copper as your accent material; from what we've seen at KBIS, copper has great potential to be the next big trend in 2023!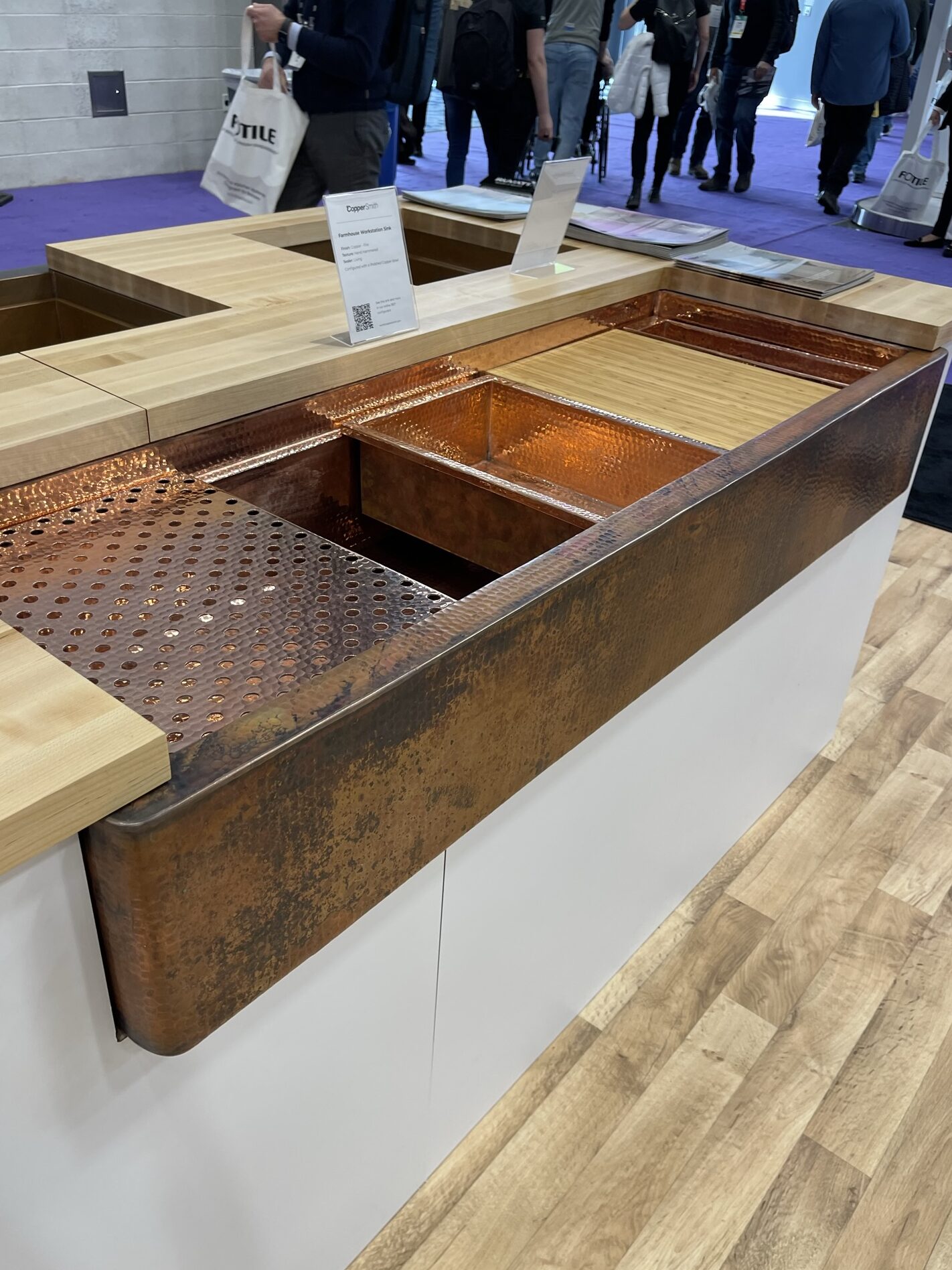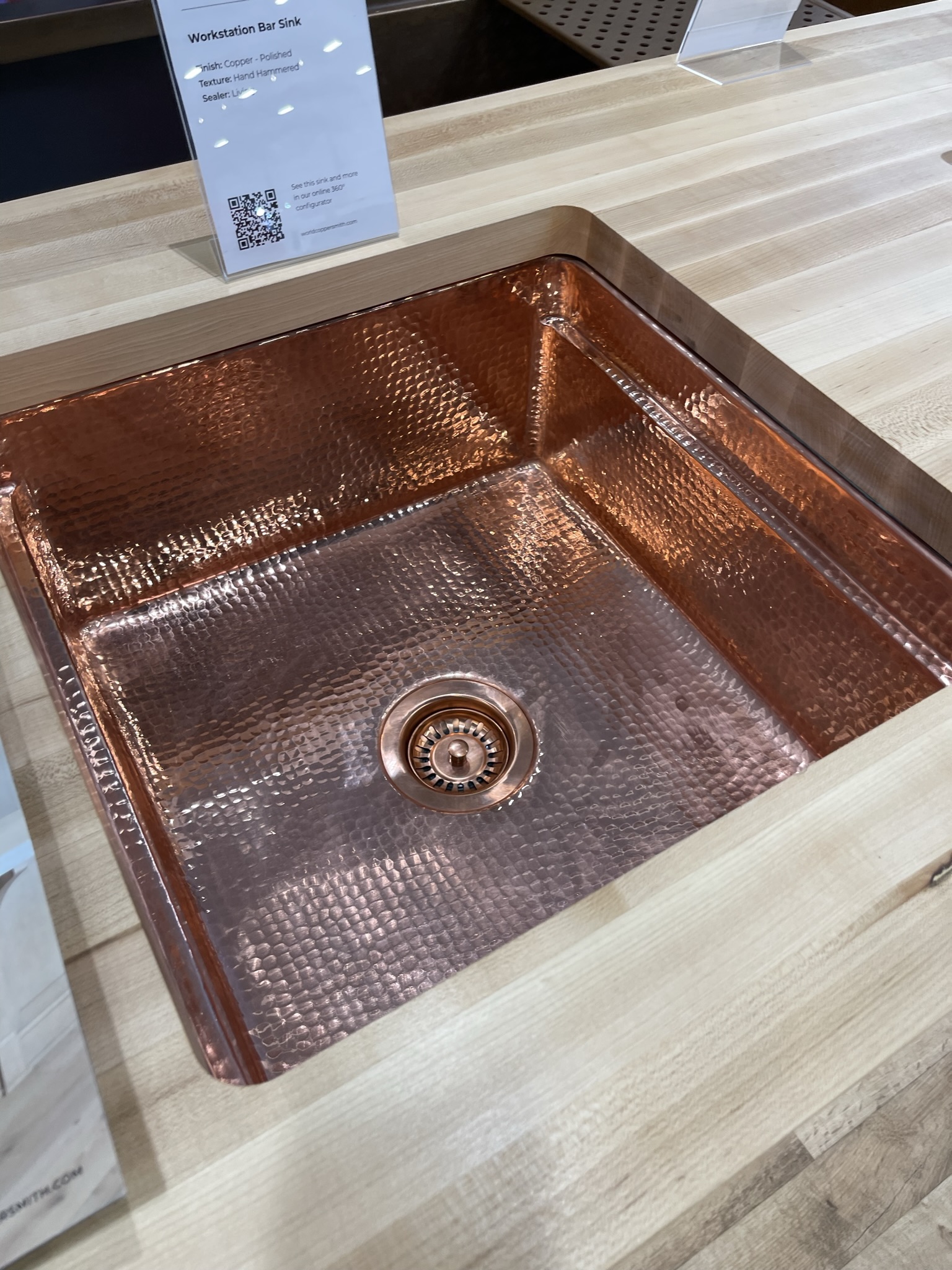 3. Statement Hardware
If you're looking to make a statement with your design this year, look no further than large, bold hardware! Larger hardware attracted many spectators at KBIS and we predict it will soon be grasping the attention of designers everywhere within the year. For those looking to spice up their design, statement hardware is a great place to start, as it can be easily added and is certainly an art form within itself!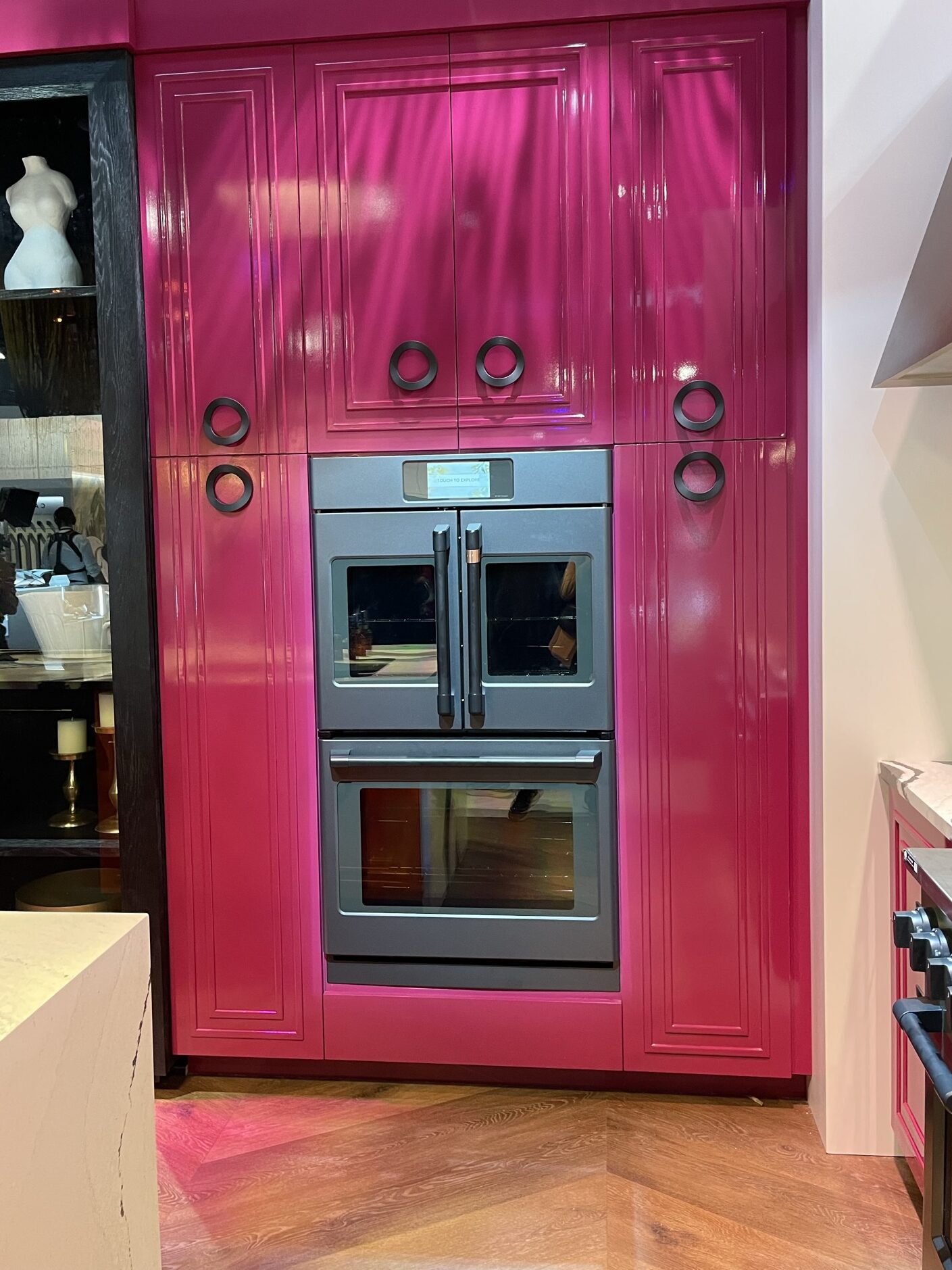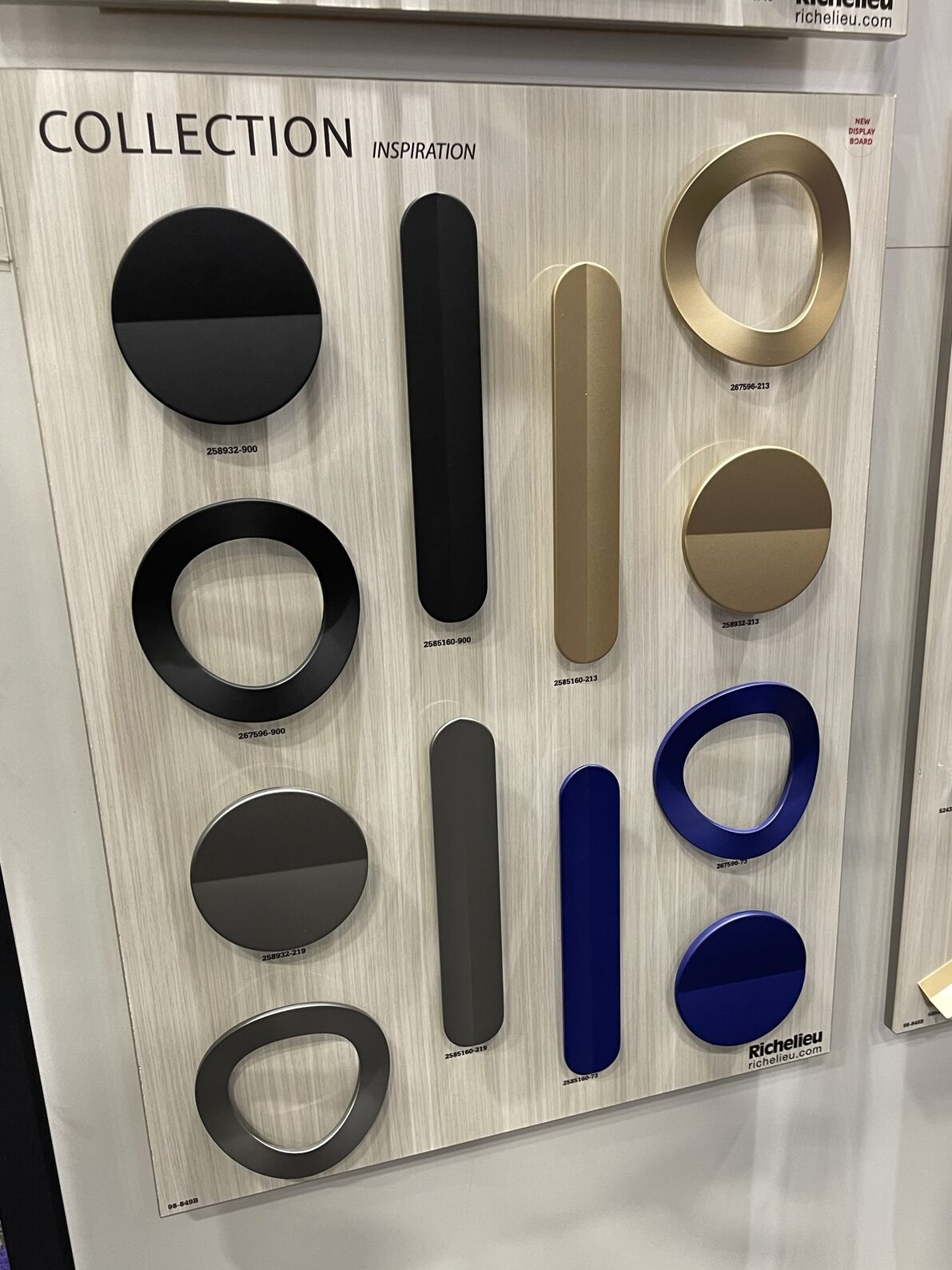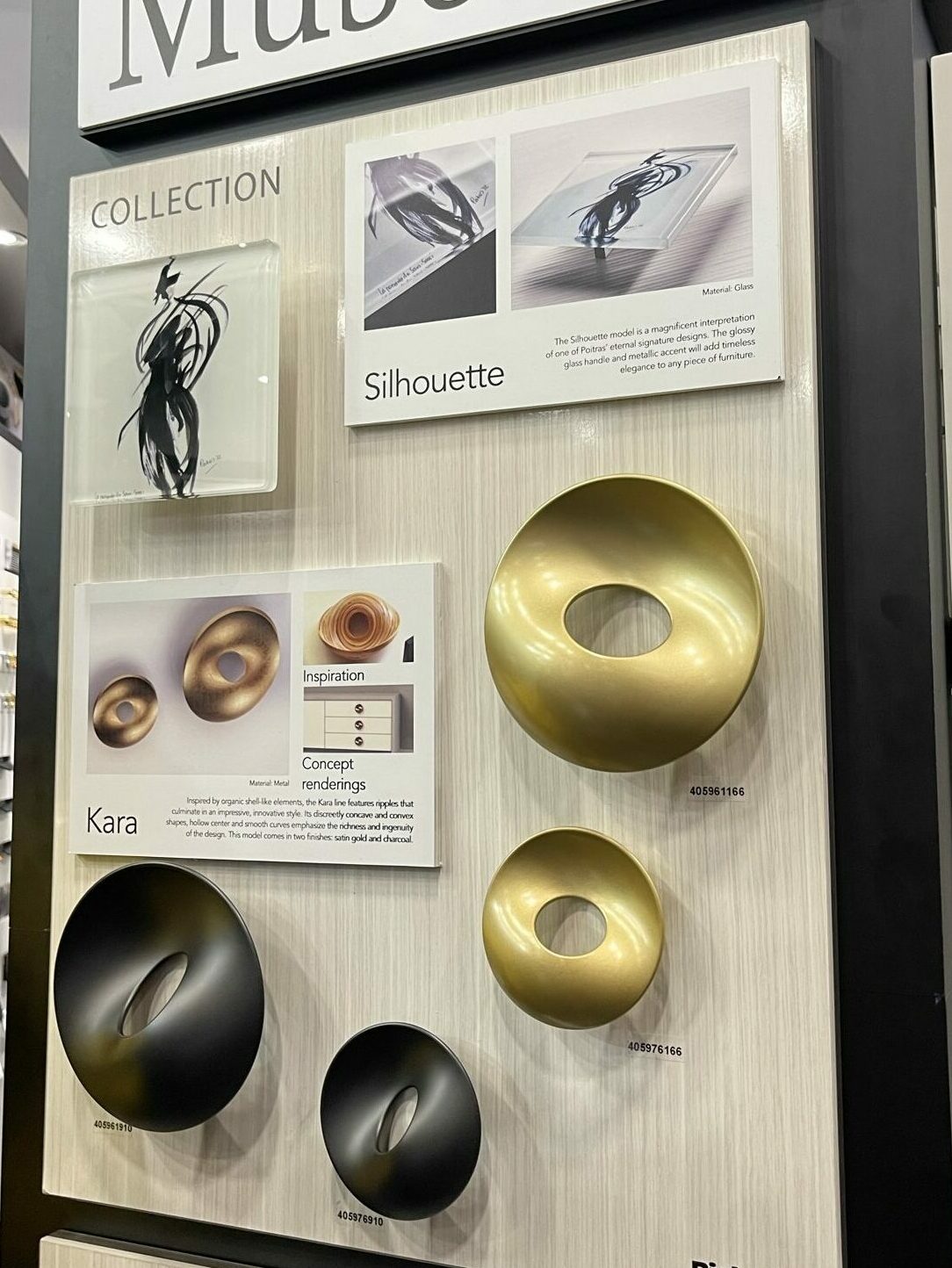 4. Natural and Organic Textures
A growing trend within the past few years is bringing nature inside. People are always trying to connect themselves to Earth, and what better way to do so than with natural textures and looks! At KBIS, there were many ways in which one could bring nature into their home, but the most popular approach was through countertops. Whether it be through the new Dekton Pietra Kode collection or through natural stone, such as granite, adding a material that resembles Earth in some form is a trend that we predict will never go out of style!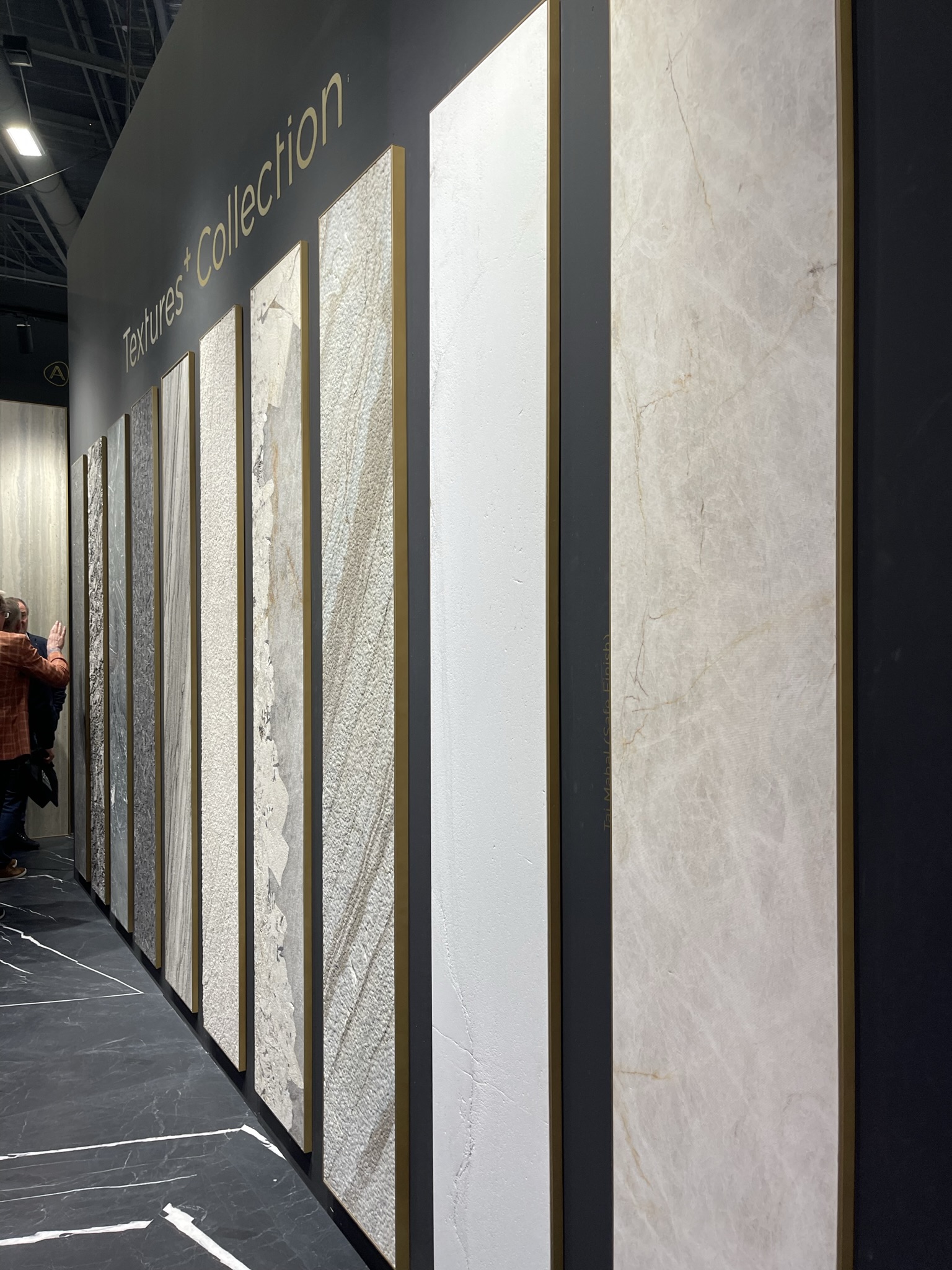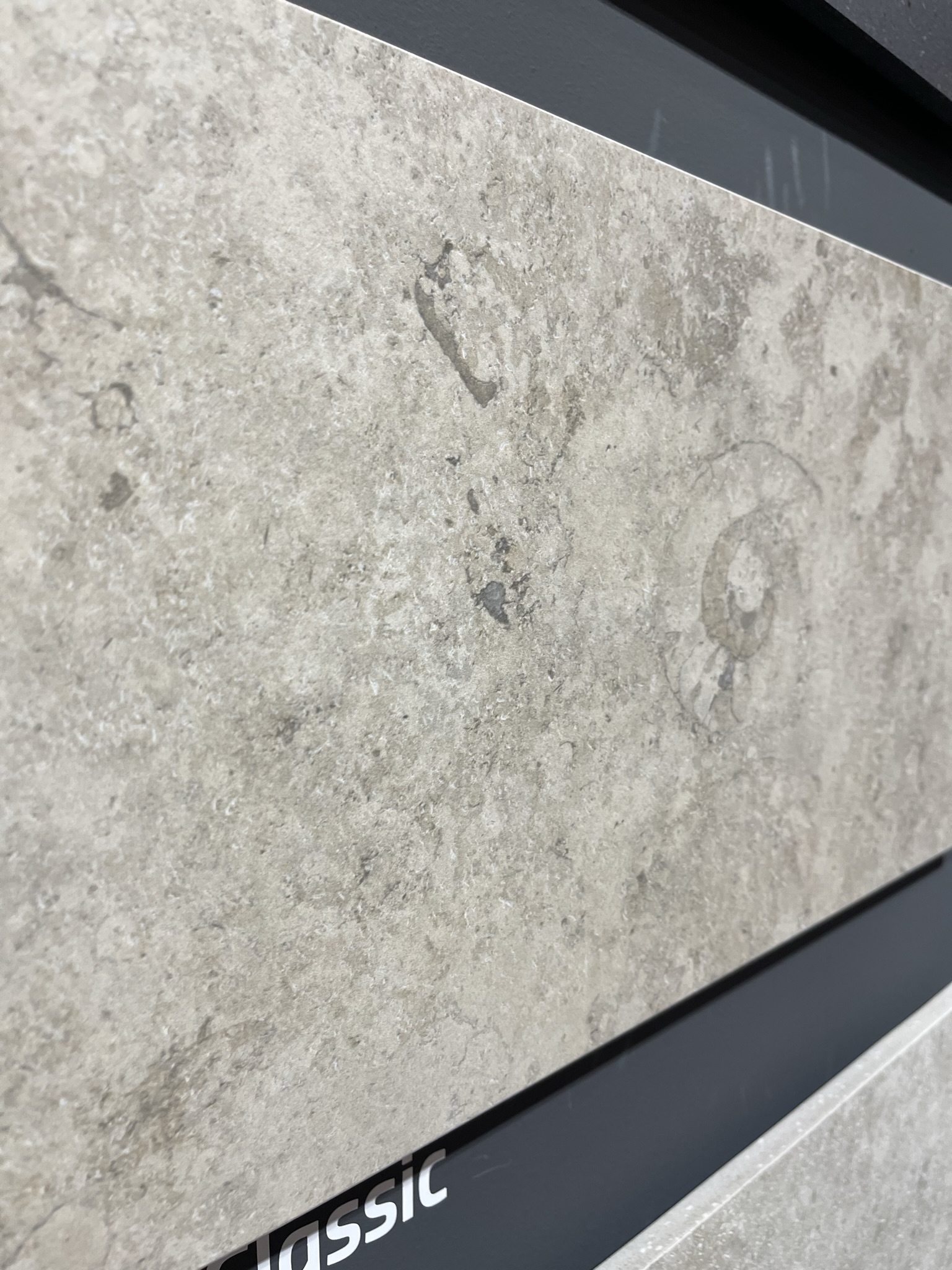 5. Reeded Panels
If you're looking for something to spice up a flat surface in your home, look no further than reeded paneling! We saw reeded panels everywhere at KBIS and quickly fell in love with the subtle textural element that they provide. Reeded paneling on cabinetry and other applications creates a welcoming, fun, and unique space everyone needs in life! We think reeded panels would look fabulous on kitchen islands, accent walls, and home bars!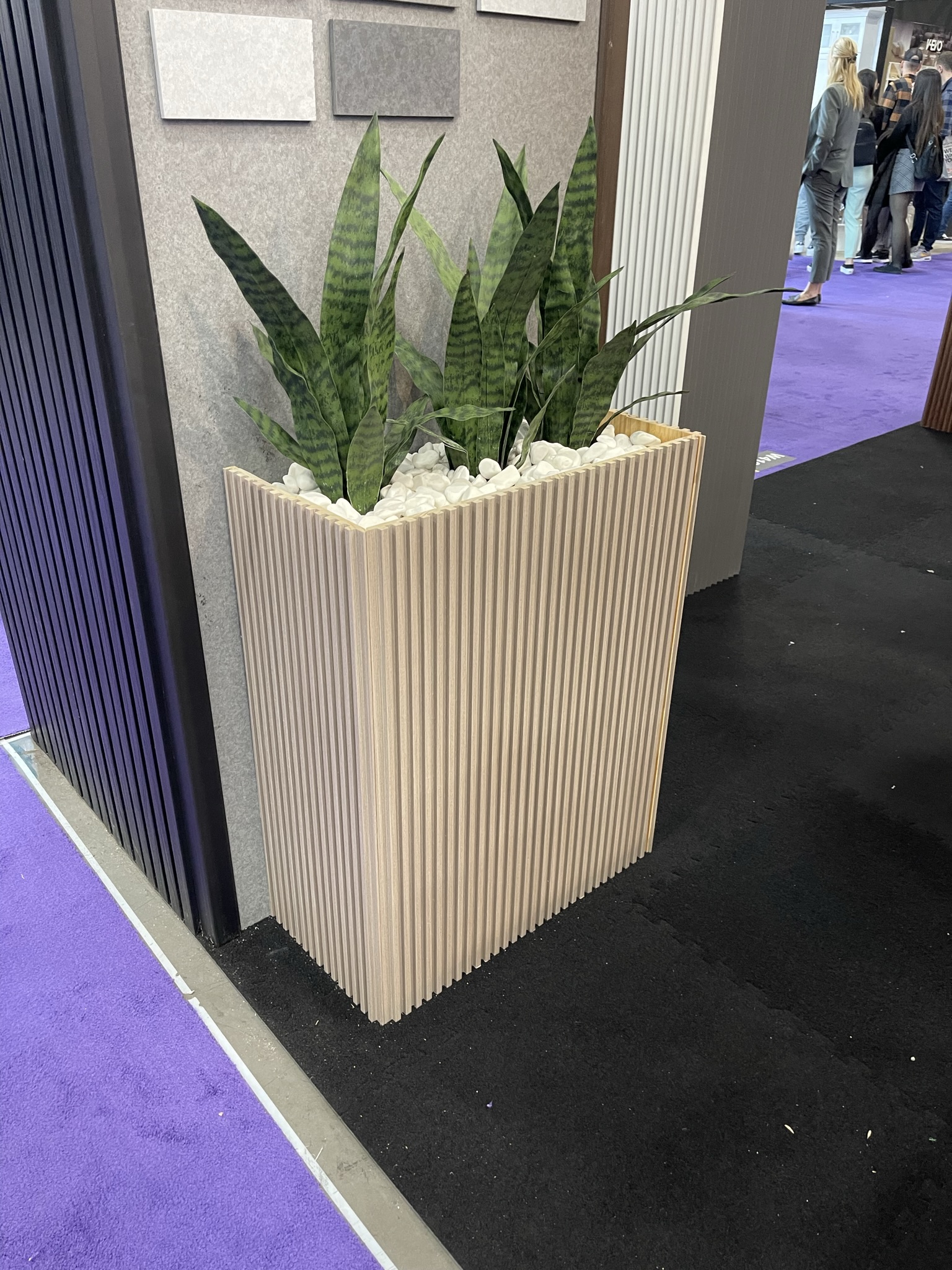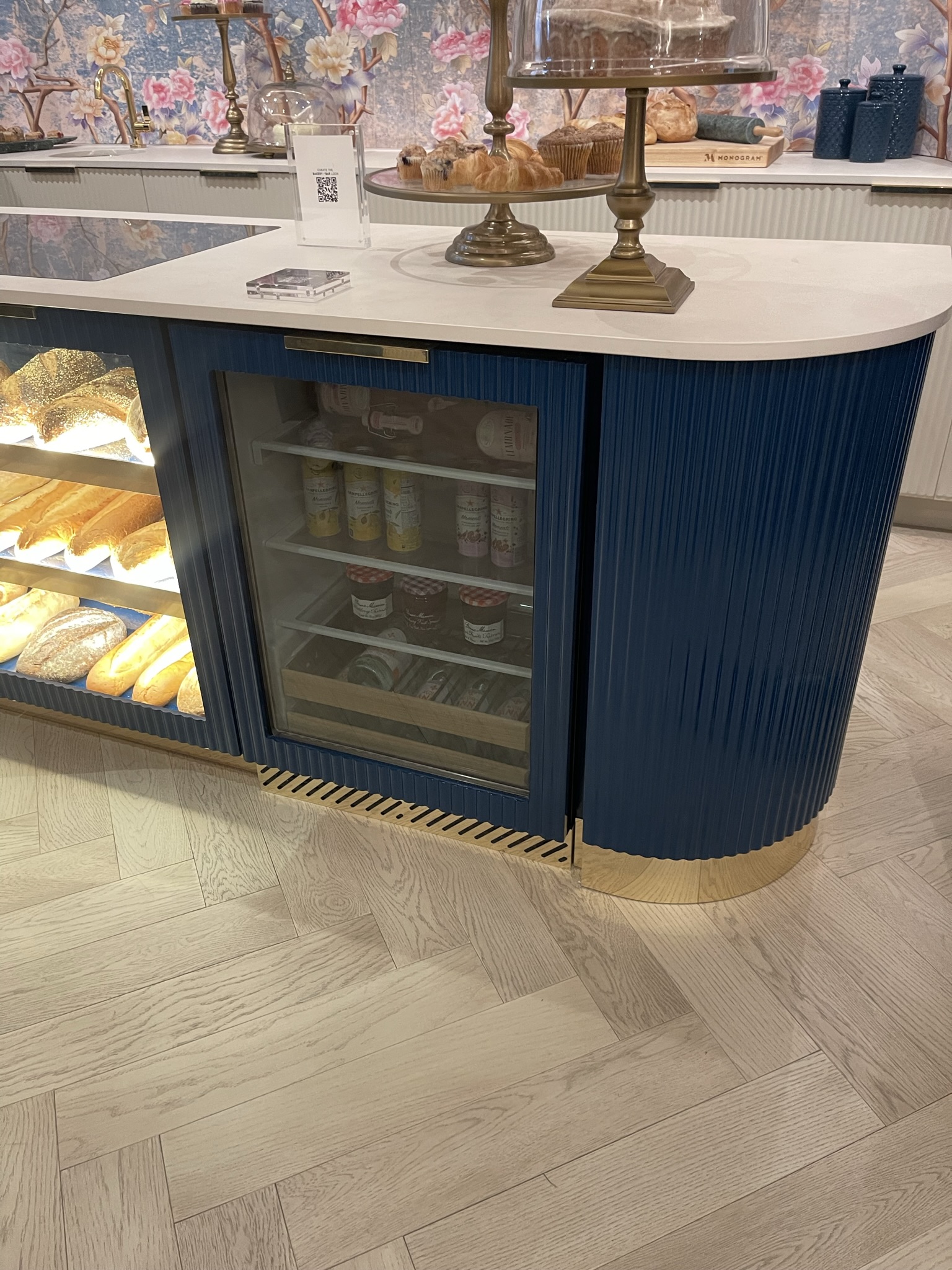 6. Vertical Applications
Last but certainly not least, vertical applications are a growing trend that we can't get enough of! Utilizing Dekton or other compact materials, there is no limit to the possibilities wall applications can do! Backsplashes, accent walls, and fireplace surrounds are just some capabilities of vertical applications. Facades are also continuously growing in popularity as the technology for them advances, allowing designers to create facades like never before. Our designer, Amanda, said, "They can really be used more like artwork or furniture pieces. We are already starting to get more custom requests for vertical applications- the sky is the limit!" Artwork is a great way to put it; just look at the stunning displays at KBIS below!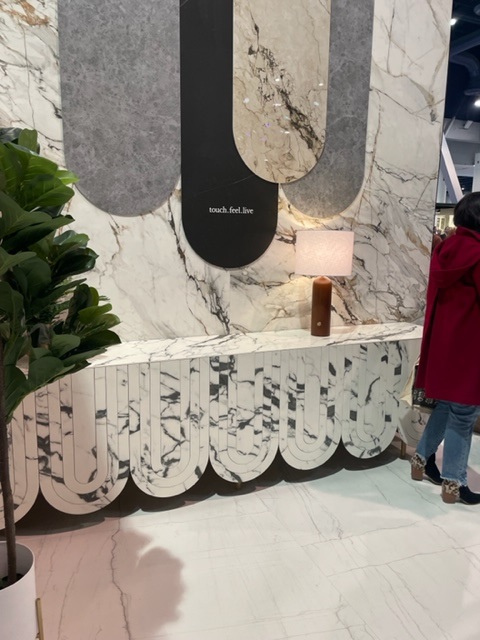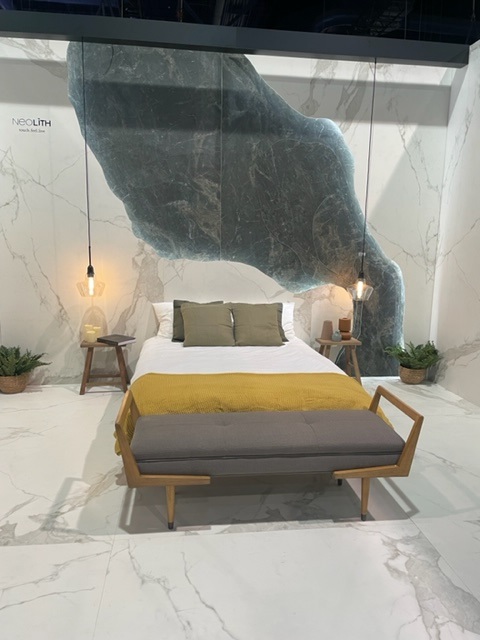 To wrap up, KBIS offered a plethora of new, innovative, and stylish design trends that we can't get enough of. From brightly-hued sinks and appliances to bold statement hardware and reeded paneling, KBIS brought it all to the table and we can't wait to incorporate these new trends into our clients' designs!
Want to get started on your next project? Book your CKF Showroom appointment here!