Get Ready for Outdoor Season with Urban Bonfire and Dekton
Summer is upon us, which means it's time to get outdoors! The outdoors is quickly becoming a space everyone craves to be in, and for many great reasons. The fresh air, warmth from the sun, and energizing feeling lure us outside and convince us to stay. We want to be immersed in the perks of the outdoors as much as we can, so why not create a space to do just that? Urban Bonfire, the designer and manufacturer of quality outdoor kitchen spaces, has revolutionized the way we utilize the outdoors, making it easier to find ways to get outside.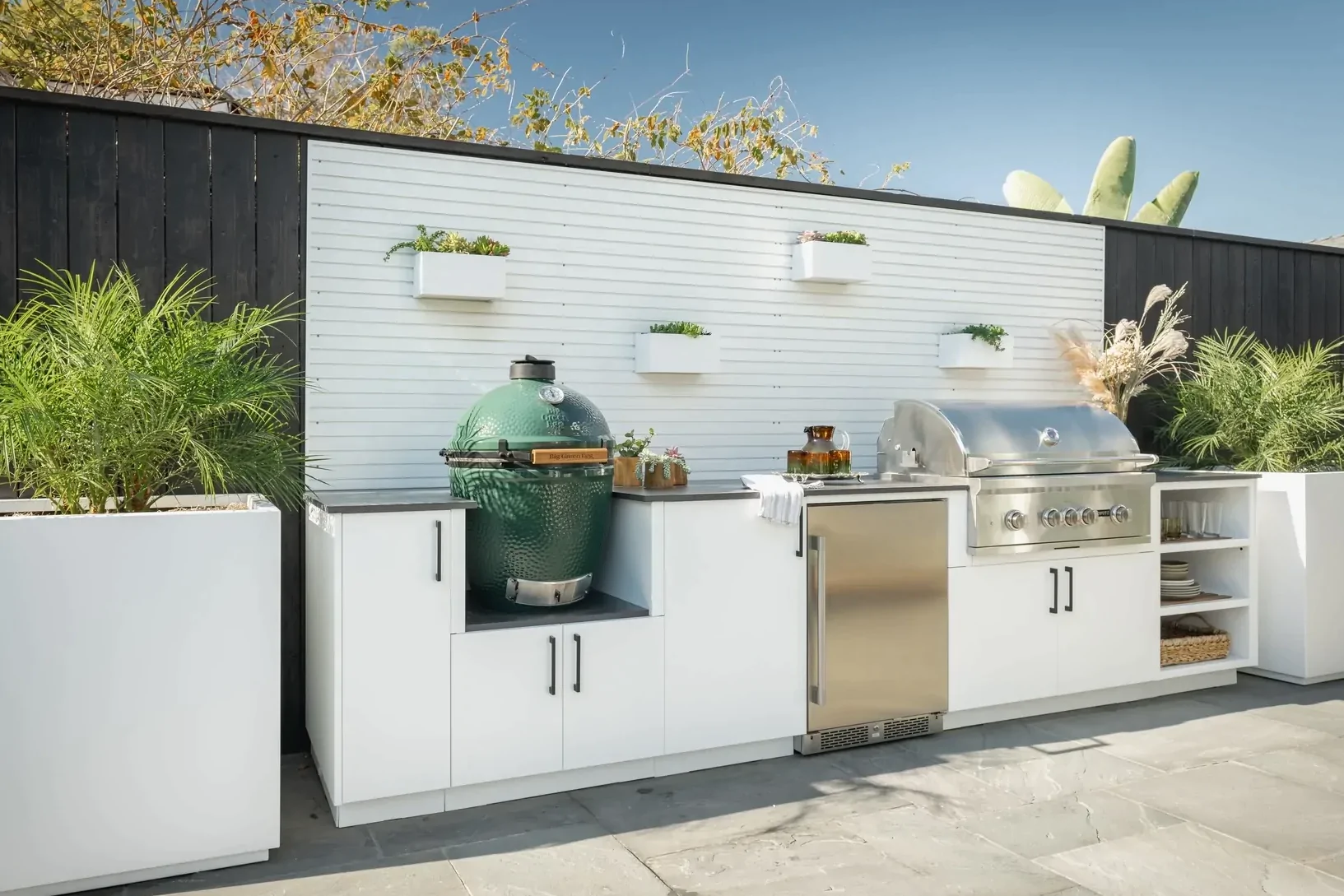 Your stop for beautiful, durable, and long-lasting outdoor kitchens, Urban Bonfire offers multiple configurations to suit your every need. For the grill masters who can cook just about anything on the grill, there is a simple one-grill configuration. If you're the ultimate party host, the full configuration, featuring a grill, sink, and refrigerator, might be the one for you. Each kitchen configuration is built with Marine Grade Aluminum, a light-weight and non-combustible material, that is finished with Urban Bonfire's NACRAĒ finish. The NACRAĒ finish is something extraordinary and a necessity when constructing an outdoor kitchen. This finish allows the aluminum to be resistant to stains, scratches, and fading in harsh climates and contains anti-microbial properties to ensure the maximum amount of safety and freshness. Urban Bonfire's signature NACRAĒ finish is also FDA-approved and is created through sustainable materials and processes. To top it off, all processes are completed in Montreal, Quebec!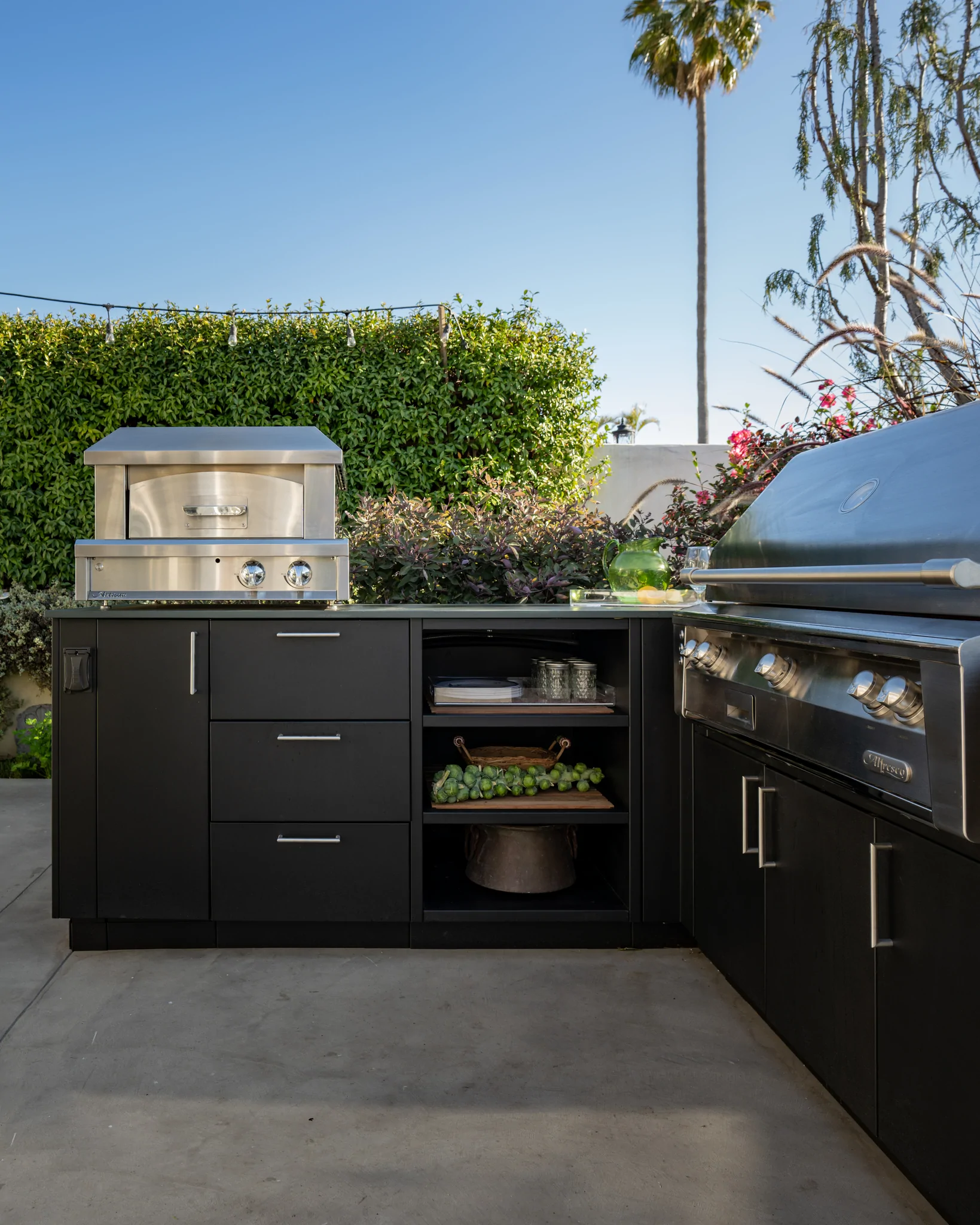 Each kitchen cabinet module contains storage solutions for all of your needs. Large utility cabinets provide ample storage for extra pans and cooking equipment, while smaller cabinets with pull-out drawers keep every spatula and spoon organized. Open shelving cabinets allow you to showcase your favorite glassware or store wood for your prized Kamando grill. Other Urban Bonfire cabinet modules bring the full kitchen experience outdoors, such as a warming drawer insert beneath the grill, a sink cabinet, and a cabinet compatible for a stovetop burner. At the end of the day, the pull-out refuse and recycling module makes clean-up a breeze! Urban Bonfire also offers a slatwall backsplash which is made of same durable Marine Grade Aluminum. It can be easily customized with clip-in planters to add a space for your herb garden or favorite plants!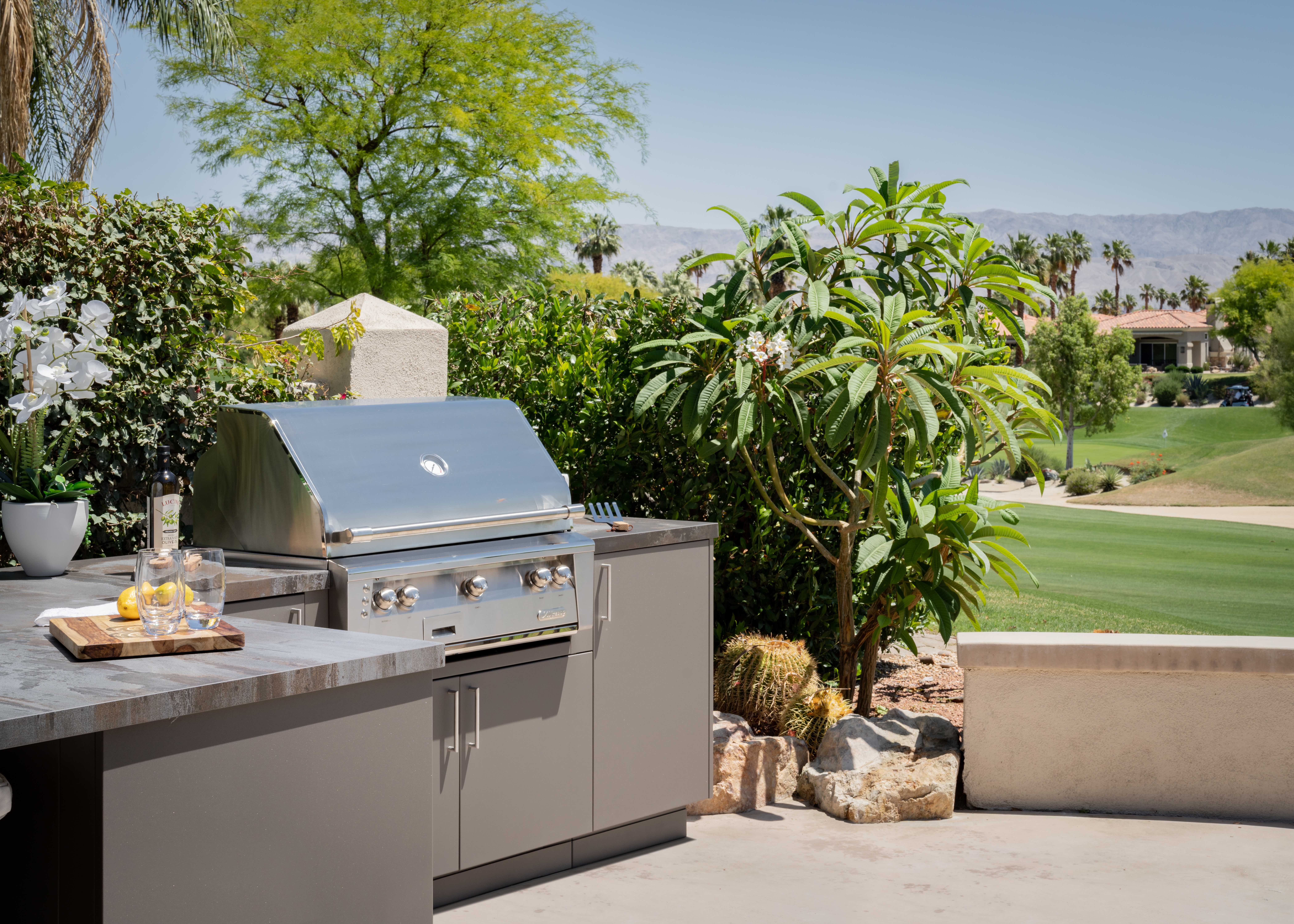 Just when we thought it couldn't get any better, Urban Bonfire partnered with Dekton by Cosentino to crown the outdoor kitchens with a high-performance countertop. Dekton is the perfect countertop for outdoor kitchens because of its incredible endurance against UV rays, scratches, stains, fire, and heat. Since they are astonishingly strong, Dekton countertops can be washed effortlessly with soap and water, so you can spend more time enjoying the outdoors instead of cleaning! CKF offers Dekton in a variety of colors to compliment Urban Bonfire's finishes. From the striking veining of Laurent to the metal look of Trilium and icy Helena color, CKF is assured to have the Dekton countertop perfect for your Urban Bonfire kitchen!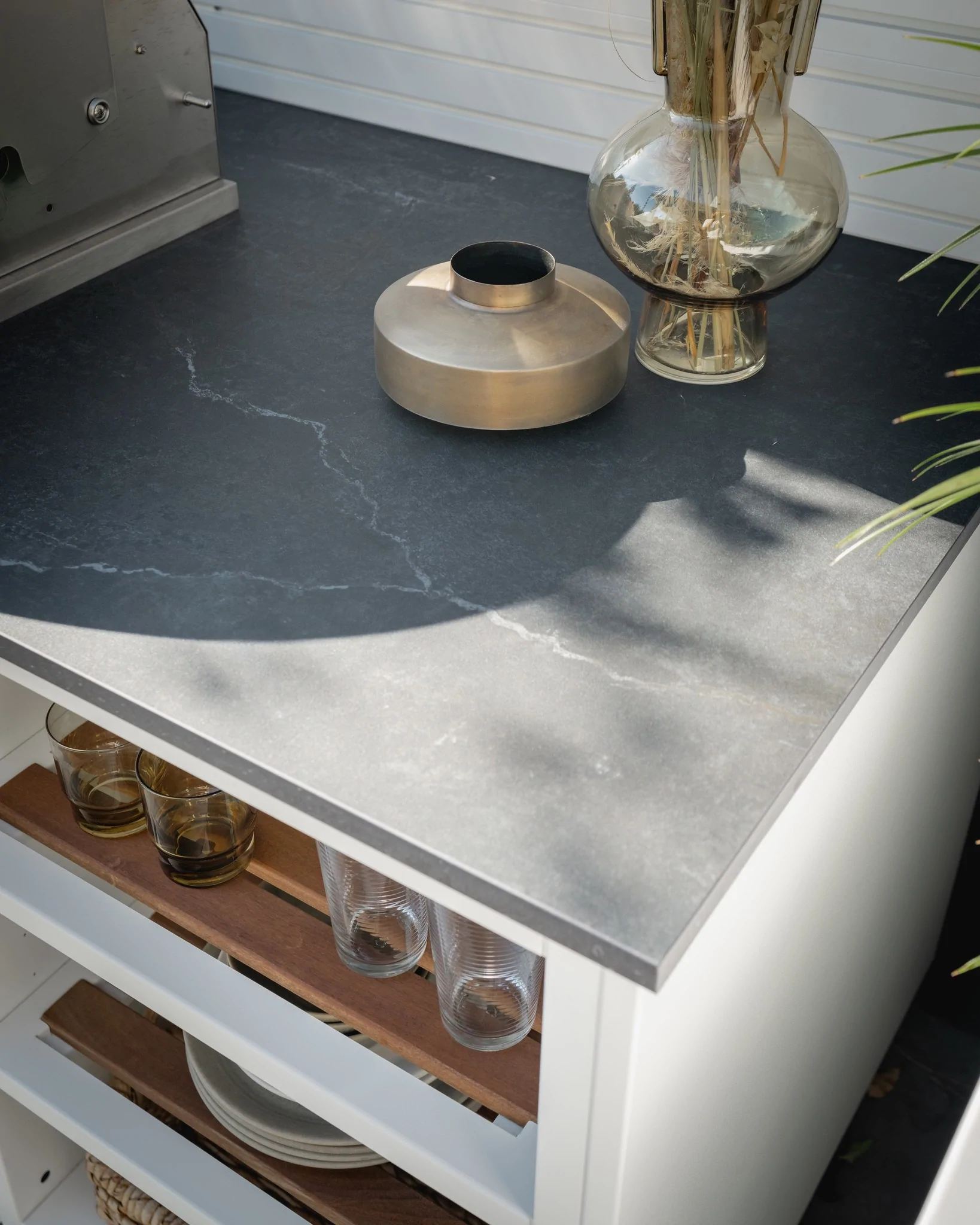 If you have been searching for a way to spend more time outdoors, your quest had come to an end! Urban Bonfire creates long-lasting, stylish outdoor kitchens that give you the opportunity to be one with nature and bask in the perks of sunshine, fresh air, and energizing warmth. The Marine Grade Aluminum cabinets topped with Dekton countertops create a marvelously durable outdoor kitchen. Having a functional kitchen outdoors provides a unique setting and is an awesome advantage when hosting dinner parties!
The best part about it all? CKF offers Urban Bonfire outdoor kitchens and can top it off with Dekton countertops. Get one step closer to nature by visiting us in our showrooms to kickstart your future outdoor space!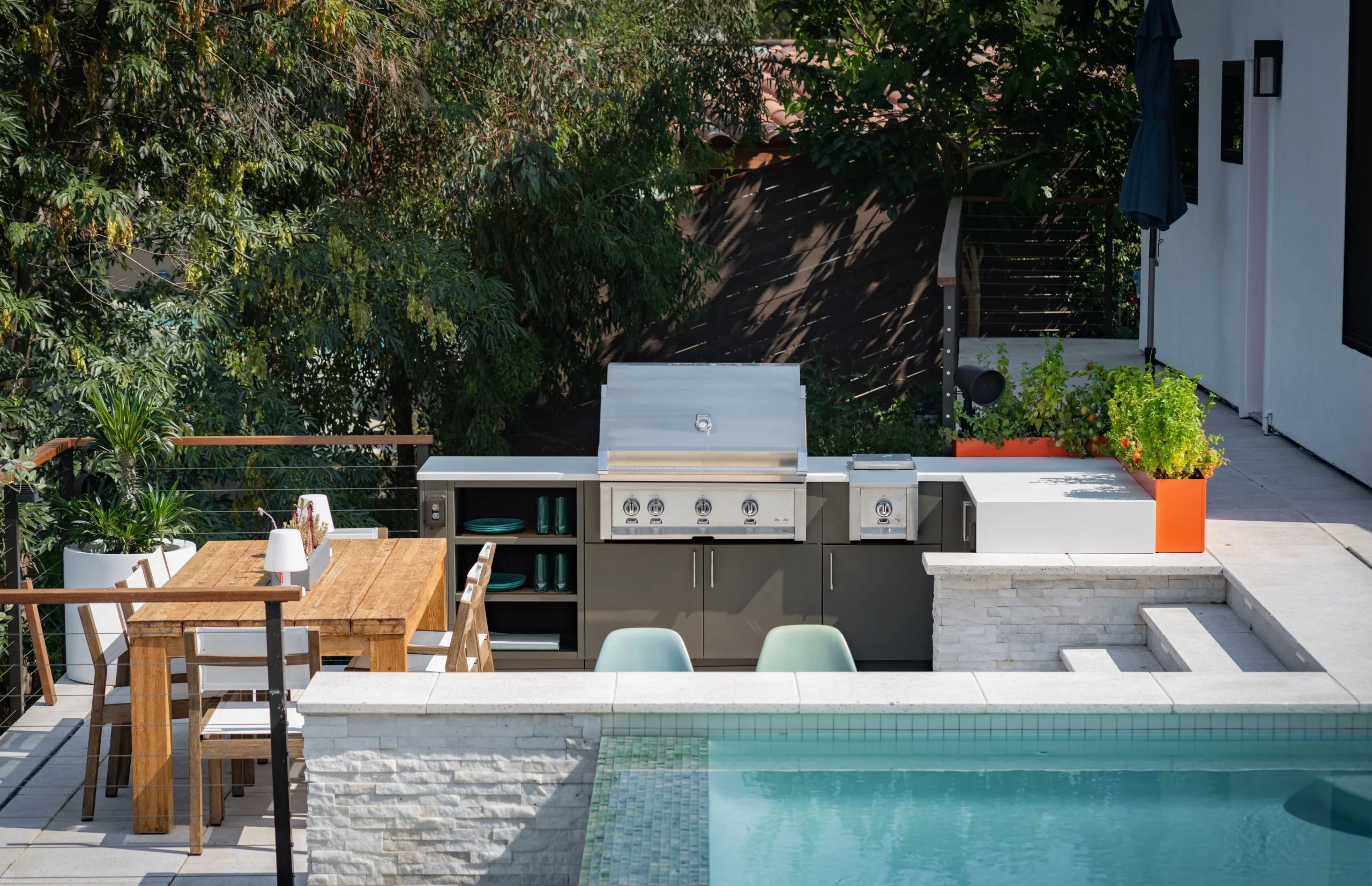 To learn more about Urban Bonfire outdoor kitchens, view our webpage here.
To make a CKF showroom appointment to get started on your outdoor space, click here.
Photography by Hugo Landa Garcia.